Transfer Talk: Eagles ace Zaha is ready to fly the nest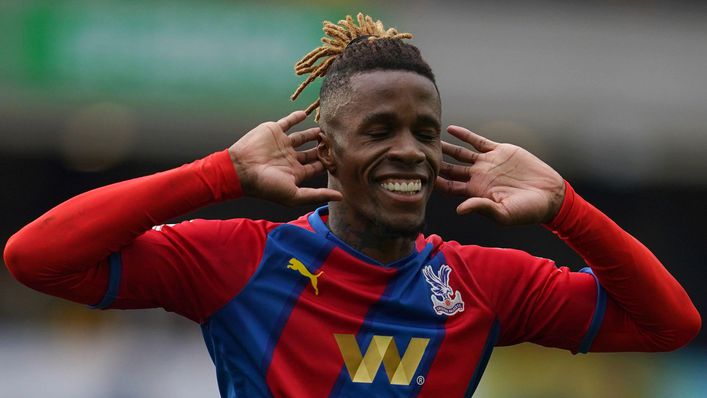 Crystal Palace star Wilfried Zaha's wing wizardry has the Eagles soaring this season.
The Ivory Coast international is regularly linked with a second departure from Selhurst Park — and it appears a big move could materialise this summer.
At 29, the clock is ticking for the forward to showcase his talents for a top team.
Ahead of Palace's FA Cup semi-final against Chelsea this afternoon, we take a look at how their talisman is making them tick and what the future may hold for the former Manchester United man.
Take two
It may seem like an eternity ago but Zaha has already had a stint with an elite club.
In January 2013, United swooped to sign the then 20-year-old prodigy while Palace were in the Championship — although they did loan him back to the Eagles for the remainder of the season.
But his time at Old Trafford saw him make just four appearances before moving to Cardiff on loan in January 2014.
He would never feature for United again and was back with Palace come the 2014-15 season.
Zaha, who signed for the Red Devils while Sir Alex Ferguson was still in charge, claimed he was never given a fair chance by the Scot's successor David Moyes.
Showing his class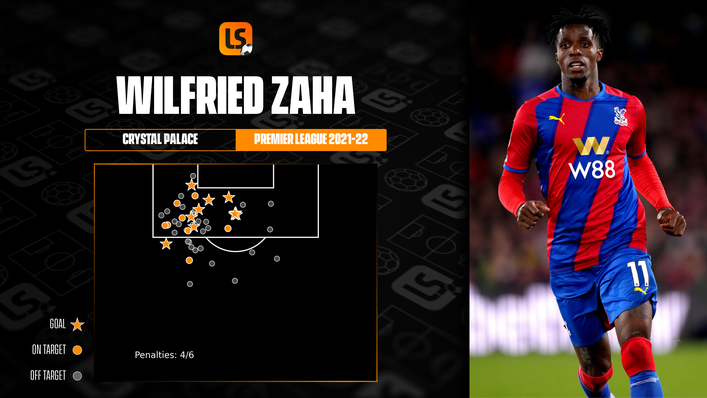 Eight seasons into his second stint at Selhurst Park, Zaha is playing some of the best football of his career.
He has never scored more than his current tally of 12 in a single campaign, which he reached in Palace's 2-1 loss at Leicester last Sunday — though that comes with the caveat that four have been from the penalty spot.
With recent performances like his dazzling display in the Eagles' 3-0 win over Arsenal earlier this month, Zaha is showing he is a quality operator capable of cutting it on a bigger stage.
Mixing it with the best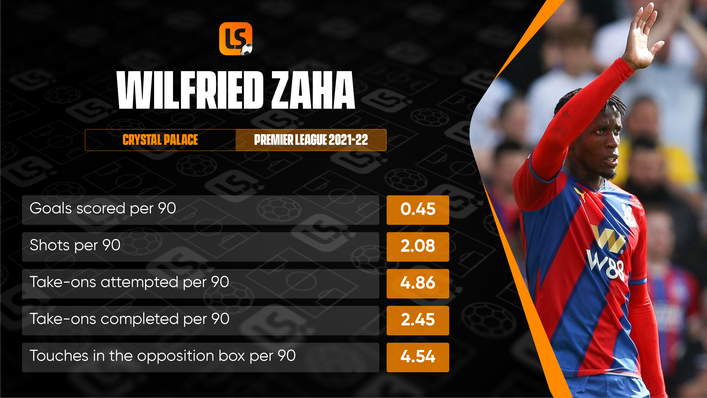 While playing for a mid-table team means he does not attract the attention he would if playing for one of the so-called big six, Zaha is one of the Premier League's great entertainers.
Constantly looking to beat his man and put Palace on the front foot, the Abidjan native ranks seventh in the division this season for opponents dribbled past per 90 (2.57) among players to play at least 10 full matches.
His importance to Patrick Vieira's side as an attacking force is emphasised by the fact he averages more carries into the box per 90 (1.84) than all bar five current top-flight forwards — all of whom play for Manchester City or Liverpool (Jack Grealish, Mohamed Salah, Raheem Sterling, Riyad Mahrez and Sadio Mane).
At the peak of his powers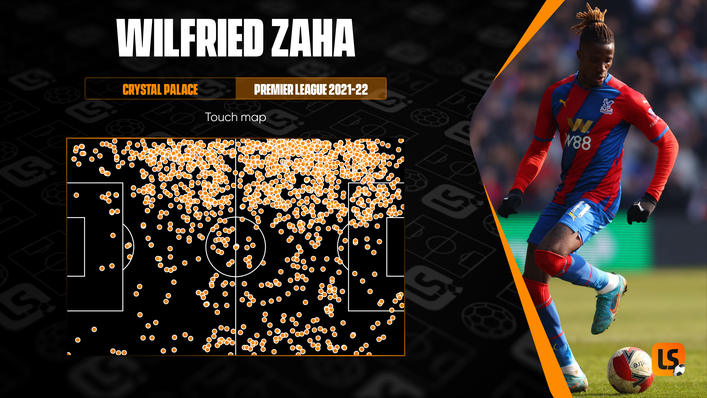 Speaking in February, Vieira was full of praise for Zaha but suggested he might yet get better still.
He said: "Physically he is fantastic. Every day on the field he loves being there to play games. I believe he still has a couple of years at the highest level.
"He's at the peak of his game. He's got the experience, he's been in the league for quite a while and I think there's still more to come — he can be more decisive and score more goals."
Zaha may be performing at the peak of his powers but time is not on his side.
Whether he has just a couple more years at the top level or more, it is probably a case of this summer or never if he is to get his second big move.
A decisive summer
There has been talk of Zaha leaving Palace again for years, though nothing seems to have even come close to materialising.
But as he approaches the final year of his contract with the club he first joined at the age of 12 an exit ought to be easier to secure.
Palace were reportedly demanding £40million for the attacker last summer — and much will depend on how much that asking price has dropped.
Ultimately, though, Zaha turns 30 in November. While he has done more than enough to earn another shot with a top team — be that in England or elsewhere — he might not be many clubs' first choice.
Their loss could ultimately end up being Palace's gain.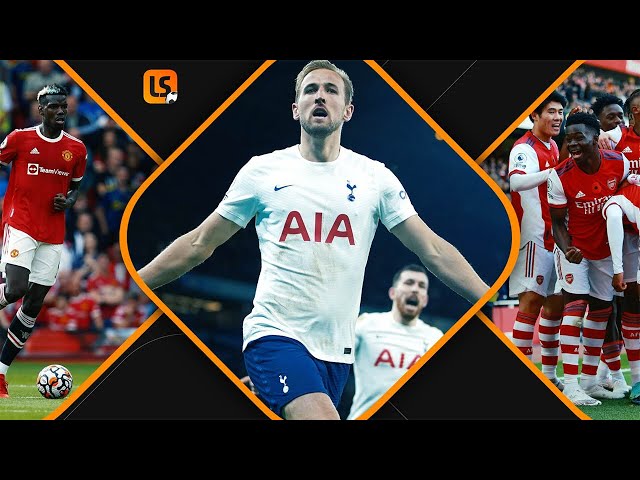 Tags