Transfer Talk: Where next for Lewandowski with Pole eyeing exit?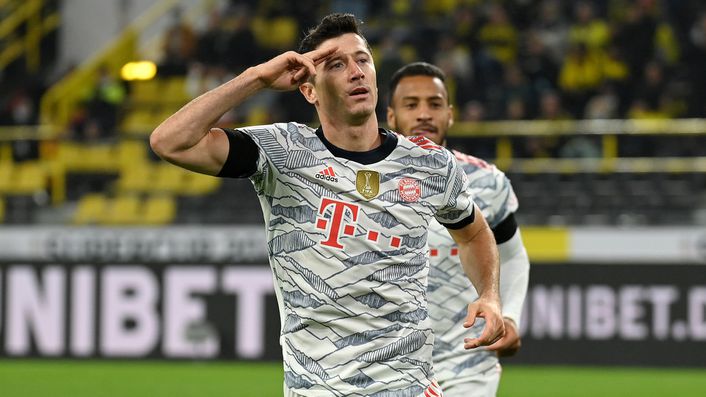 Robert Lewandowski's reported desire to test himself at another top club has piqued interest across Europe.
The Bayern Munich star has been the most prolific striker in the world over the past decade and wants a move next summer.
Bayern have slapped a £100million price tag on his head and despite no formal bids being launched yet, with his contract running out in 2023, Lewandowski could be on the move.
So which clubs are realistic destinations for the 33-year-old Polish forward?
Manchester City
It is no secret that Manchester City are after a new striker to spearhead their quest at home and in Europe.
Harry Kane is their No1 target and Dusan Vlahovic has been linked with a move — but Lewandowski would improve any team in the world.
Add to that the fact Pep Guardiola has managed him before — labelling him the "most professional player he has ever managed" — and it is easy to see why City are favourites to land the Polish striker.
It all depends onwhat happens with City's pursuit of Kane and whether he moves to the Etihad.
If he does not and Guardiola opts not to bring in another striker instead, it would be a surprise not to see them move for Lewandowski in 2022.
Real Madrid
Despite all his success in Germany, Lewandowski has always been said to dream of a move to Real Madrid.
Speaking in May, his former agent Cezary Kucharski said: "When we brought Robert to Germany, the plan was actually: Dortmund, Bayern, Spain, USA. And it's no secret that Real Madrid used to be his big dream"
And while Real would undoubtedly benefit from signing the Pole now, they turned down the chance to sign Edinson Cavani, then 33, in 2020 due to his age — Lewandowski turns 33 on Saturday.
Real will also view themselves as the eventual home of Kylian Mbappe or Erling Haaland, so spending £100m on a 33-year-old looks an unlikely bet.
Juventus
Juventus, on the other hand, would have no hesitation in splashing the cash on a striker in their early 30s.
They did so with Cristiano Ronaldo in 2018 and if they could find a way to sort out their finances and make a move viable, you can bet that Juve would put themselves at the front of the queue.
Given Lewandowski's previous comments about his heroes growing up, it seems he would be keen on testing himself in Turin.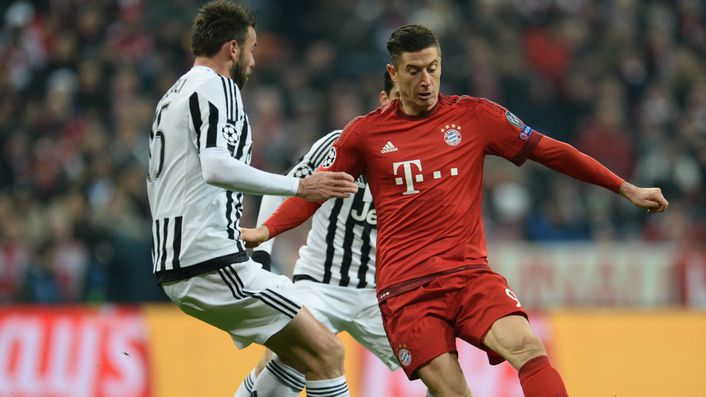 Lewandowski has previously said: "I remember when I was six years old and there was only one idol for me: Roberto Baggio.
"After that, Alessandro Del Piero became my hero, I really admired him. Having said that, I was too young then to really understand his characteristics or style of play."
Paris Saint-Germain
There is not a single big-name player in Europe who can move without being linked to Paris Saint-Germain currently.
And earlier this year, when murmurs of Lewandowski's desire to leave first surfaced, PSG were tipped as one of his potential destinations.
But that was before Lionel Messi shocked the world and signed for the French giants.
PSG have an absolutely star-studded squad and if Mbappe stays, it is difficult to see where Lewandowski fits in the side.
The Pole was reportedly not keen on a move to Paris when it was first rumoured and even with Messi, that is unlikely to change.
Manchester United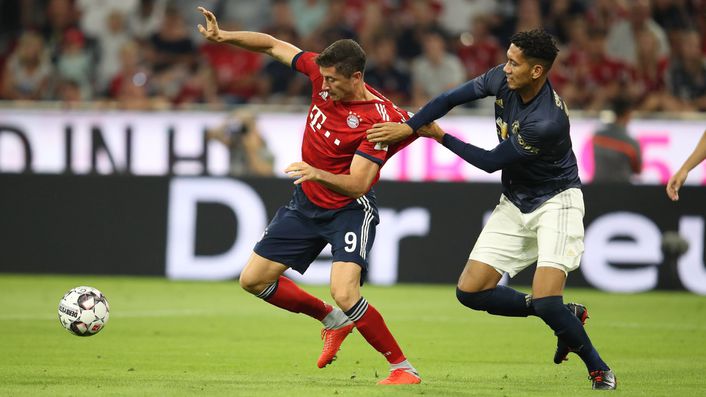 Though Manchester United spent £73m on Jadon Sancho, their main striking options are still a little slim.
Edinson Cavani is their main out and out striker, while the likes of Sancho, Marcus Rashford, Anthony Martial and Mason Greenwood all like to play from wide.
Cavani, 34, has a deal until next summer and may not sign another one, leaving the prospect of signing Lewandowksi tempting.
Sir Alex Ferguson's former trusted assistant Rene Meulensteen called on United to target Lewandowski last summer.
He said: "What I think Man United are missing is a striker of the calibre of Robert Lewandowski.
"Somebody up there who can hold the line, link play, but when it comes to finishing chances in and outside the box, that sort of player, they are hard to come by."
Like Real, United will be interested in bringing in Haaland from Borussia Dortmund. If they cannot get him, Lewandowski to Old Trafford looks a good bet.
Tags