Transfer Talk: Ox's Liverpool career in danger of tailing off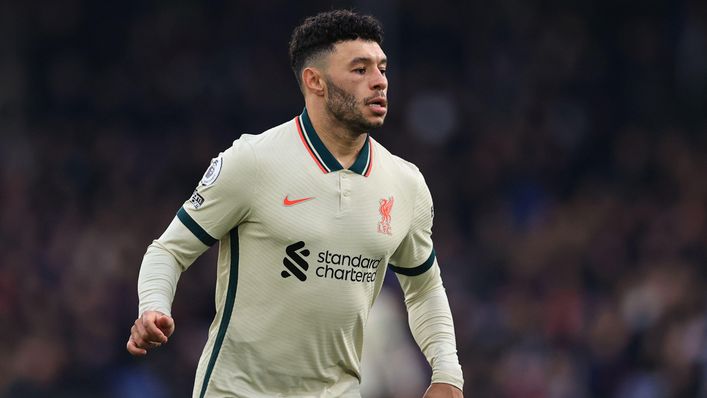 Alex Oxlade-Chamberlain has now completed his collection of domestic trophies after lifting the Carabao Cup last Sunday.
The England midfielder has won a Premier League, Champions League, Super Cup and Club World Cup during his time at Anfield, to go alongside the three FA Cup victories from his time at Arsenal.
But the weekend's celebrations will have been tainted for the 28-year-old, who did not come off the bench at Wembley to round off a frustrating February.
With only 18 months left on his Reds contract, the 35-cap international may finally be ready to move on.
Ahead of his side's FA Cup clash with Norwich tonight, we assess what the future holds for Oxlade-Chamberlain.
Final disappointment
After the Carabao Cup win, Oxlade-Chamberlain posted a photo with the trophy and, given he started three of their five games leading up to the final, he deserved to celebrate the success.
But Sunday's events may well have left a bitter taste in his mouth too.
Harvey Elliott was only named on the bench when Thiago Alcantara pulled out with an injury in the warm-up, yet he was subbed on ahead of the Ox in the middle of the park.
James Milner was also introduced by Klopp and it was a stark reminder to the midfielder of where he lies in the pecking order.
Showing signs of form
What is even more frustrating for Oxlade-Chamberlain is that he had shown some of his best recent form in December and January.
In December, Klopp said: "It's pretty much the best Oxlade since I was here. I know he was more spectacular in [past] moments, scoring against [Manchester] City and some really good goals, but it is a completely new quality.
"Calming the game down, knowing when to sprint with the ball, when to shoot. Being involved in all the different things on the pitch is a massive step and I'm really happy with Ox in the moment and hopefully it [stays] like this."
In January, with injuries and the Africa Cup of Nations causing a stretched squad, the Portsmouth native scored in both the victories over Brentford and Crystal Palace.
February freeze
But a combination of the January transfer window, AFCON ending and the winter break helping players recover from niggles has slowed the Southampton academy graduate's renaissance.
He has remained on the bench in three of the four league games since his back-to-back strikes, as well as the first-leg victory against Inter Milan in the Champions League last 16.
His only action was a fairly anonymous 62-minute appearance against lowly Norwich and for a player who has spoken about needing regular games to find rhythm, the stop-start nature of the past month does not bode well.
TalkSPORT pundit Gabby Agbonlahor fears for his Reds career, saying: "They now are starting to increase their squad numbers. Players like [Naby] Keita, players like Oxlade-Chamberlain need to be very careful with their Liverpool careers.
"You've got [Luis] Diaz, players like Harvey Elliott are coming in now and starting ahead of them.
"Liverpool are going to add more players like that in the summer. Players like Keita and Oxlade-Chamberlain are fighting for their careers at the club."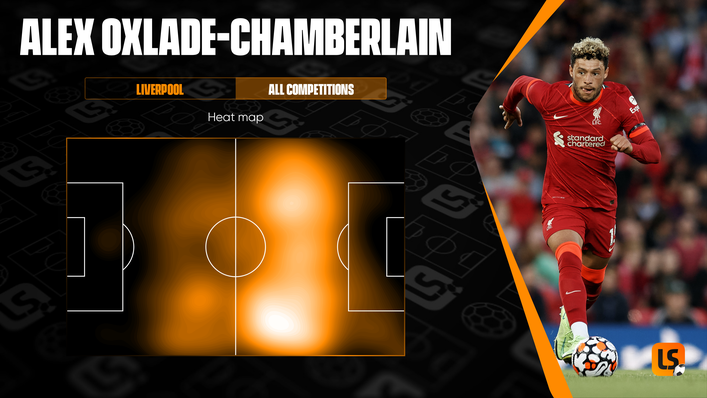 What does the future hold?
Klopp will not stand in Oxlade-Chamberlain's way if he decides he wants to move on come the end of the season.
The German said: "If someone wants to go somewhere else we have to find a solution for it. If we want to find somebody from another club we have to find a solution for it.
"But it is not important at all at the moment. In this moment what is important is how do you contribute when you play? That is the only thing."
And there could still be a role for him at Anfield — though it may not be the one he envisaged.
Milner is not getting any younger and the Merseysiders will need to replace his versatility at some point in the not too distant future.
Oxlade-Chamberlain has played in midfield, as part of a front three and even at right wing-back during his Arsenal days — it is a squad role he could prove the perfect fit for.
Liverpool love affair
For a man who said he continuously reminds himself how lucky he is to be a Liverpool player, that may be enough to make him stay put a little longer.
Speaking near the start of the season about marking four years at Anfield, he said: "During those spells [out injured] and the battle to come back and prove yourself, I've sort of had to remind myself that through all of that at this point in my career, I'm still lucky enough to be at an amazing football club like Liverpool.
"How lucky I am to have that opportunity to still be in this environment, competing at this level.
"So it's probably more a thing to sort of appreciate and enjoy every day.
"Enjoy the challenge of trying to get in our team, and when you are in the team or not in the team, helping to still be competing for the biggest titles in the world."
Playing an influential role in Liverpool's FA Cup run could help Klopp's men lift the trophy for the first time since 2006.
Another medal for the collection will certainly do no harm in Oxlade-Chamberlain's bid to stay on Merseyside for a little while longer too.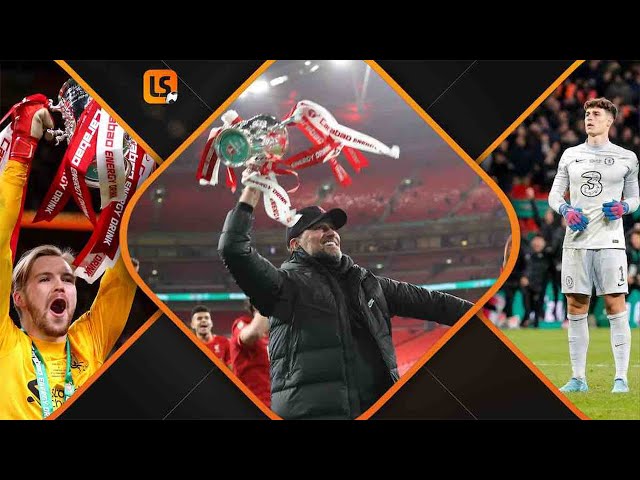 Tags