Transfer Talk: United keen to Phill hole in midfield with Kalvin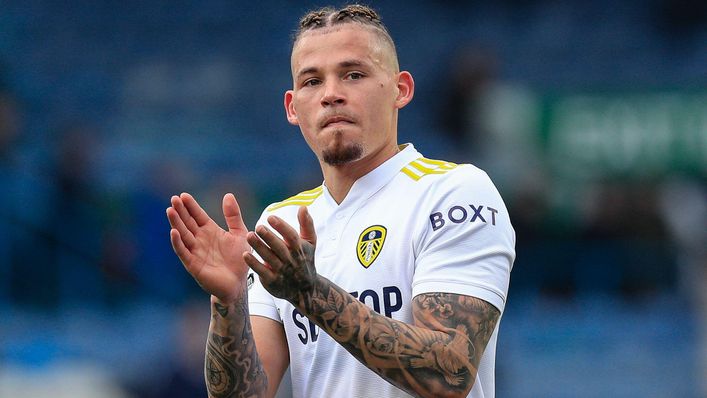 Manchester United are in the market for a defensive midfield diamond — and they could be set to go shopping at one of their biggest rivals.
Homegrown Leeds star Kalvin Phillips is reportedly on the Reds Devils' radar.
And it is not hard to see why considering the 26-year-old Yorkshireman's consistent performances at a high level for both England and the Whites.
Ahead of this afternoon's Premier League meeting between Ralf Rangnick's men and Norwich, we take a closer look at Phillips and judge whether the move is likely.
A top priority
An area of weakness for some time, United's need to strengthen their defensive midfield ranks is naturally going to be higher than ever this summer.
Fred has enjoyed something of a renaissance under interim manager Rangnick, though doubts remain about whether he is a long-term solution in the middle of the park.
Rangnick has also previously tipped Scott McTominay to play a central role in the Red Devils' rise back to the summit of English football — but that seems somewhat fanciful in reality.
Sentiment cannot play a part in transfer policy at Old Trafford, where the new boss — highly likely to be Erik Ten Hag — ought to be given complete freedom to put his stamp on the squad.
Proving pivotal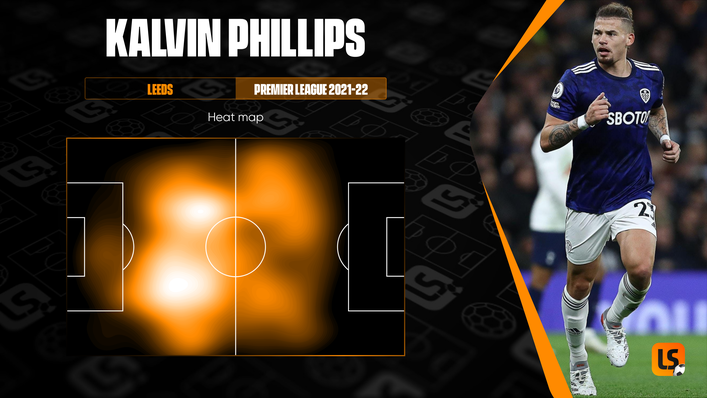 In Phillips, United would be getting a player who has been absolutely pivotal to his team's fortunes over the last couple of seasons.
That is certainly true in a literal sense — or at least it was during the tenure of Marcelo Bielsa.
Under the Argentine, Phillips generally operated as a single pivot, expertly screening the back four and calmly passing his side out of danger.
In any case, Leeds are simply not the same team without their main man in midfield.
Since the start of last term, they have averaged 1.67 points per game with him compared to just 0.74 when he has been missing.
And as an even clearer indicator of his immense defensive importance, the Whites have conceded an average of 2.56 goals across the 27 games without Phillips during that period and just 1.23 when he has featured.
Statistically speaking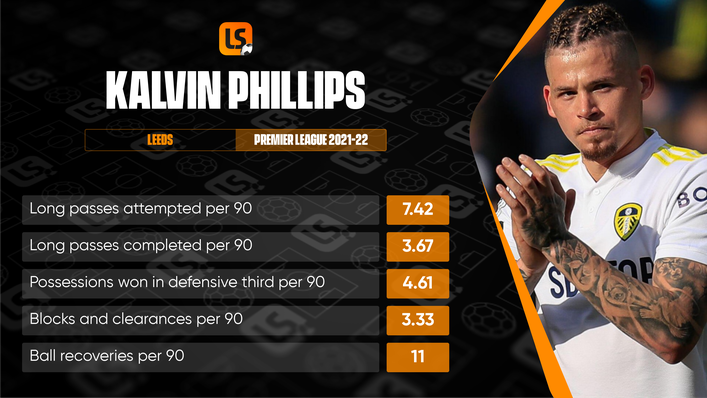 When it comes to winning the ball back in the defensive third, there are few players in the Premier League better than Phillips.
Since the start of last season, he has regained possession in that area an average of 4.13 times per 90 minutes, placing him second among all midfielders.
By comparison, over the same period, Fred and McTominay have averaged 3.65 and 2.68 per 90 respectively.
A sensational reader of the game, Phillips also excels at sparking attacks with pinpoint long-range passes.
He has averaged 4.62 accurate long passes per 90 since the beginning of last season compared to Fred's 3.17 and McTominay's 2.54.
The road less travelled
Very few players have ever crossed the Pennines from Elland Road to Old Trafford.
If Phillips makes the rare switch, he will become the first to do so since Alan Smith 18 years ago.
Of course, money ultimately talks — now more so than ever — but it would be naive to assume that the intense rivalry between these two clubs would not be a factor here.
That is especially likely to be true for Phillips, who is Leeds born and bred and has spent his whole career so far with the Whites.
He will inevitably earn a big move in the near future but this one would not come without provoking the considerable ire of a currently adoring public.
Going nowhere?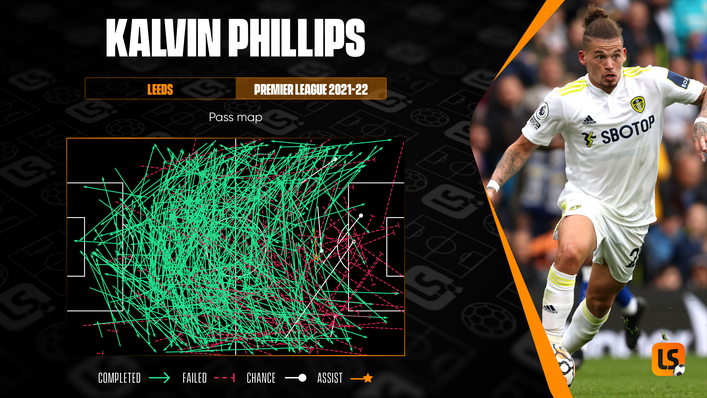 United may have to set their sights elsewhere — not least because Phillips appeared to commit his future to Leeds earlier this season.
Speaking while sidelined through injury in December, he said: "Going from Championship to Premier League to England Player of the Year, it was an eye-opener and made me realise, 'I can do this'.
"Everything came together, the hard work taking me where I wanted to be. If I carry on doing that, who knows where I'll end up.
"I just want to focus on getting back fit. But I speak to the owner regularly. I want a new contract. I'm very happy here."
You can never rule anything out in the weird and wonderful world of football transfers.
But Phillips to United would certainly be towards the most controversial end of the scale.
The Red Devils may want him but whether he is keen on a move to Old Trafford is an entirely different matter.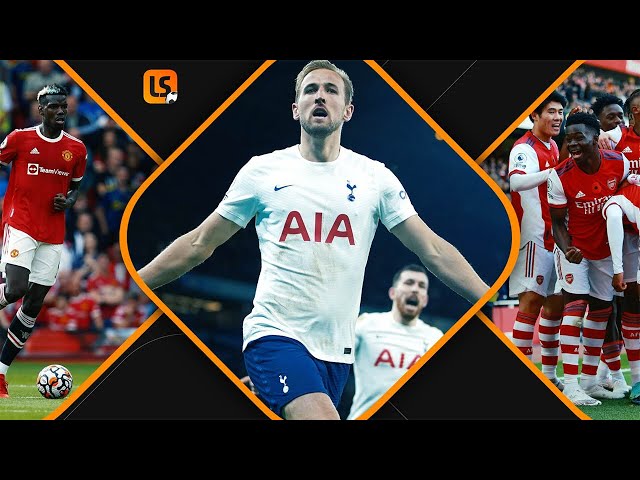 Tags