Transfer Talk: PSV star Gakpo ready for Premier League step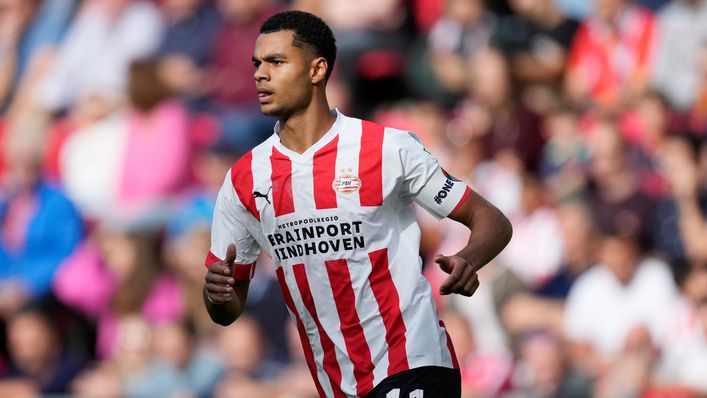 Cody Gakpo will lead PSV Eindhoven out at Arsenal tonight knowing there are plenty of eyes on him.
The 23-year-old is one of the most talked about young stars in Europe, but stayed at PSV after a summer of speculation.
Now he is ready to show England and the Premier League exactly what he can do in the Dutch giants' rearranged Europa League clash at the Emirates this evening.
But who is interested in Gakpo and why is the Dutchman so sought after?
Red-hot form
The reason the focus is so sharply on Gakpo currently is due to his simply stunning start to the campaign.
He recorded 21 goals and 15 assists in 47 appearances last term, but has gone up another level in recent months.
In 18 matches this campaign, his 13 goals and 11 assists mean he has more goal involvements (24) than any other player in Europe's top leagues, including Neymar and Erling Haaland.
Earlier this week, Gakpo simply said: "I know Haaland has more than 20 and Neymar as well. And I have more? Wow. That's good. That's my job."
The end in Eindhoven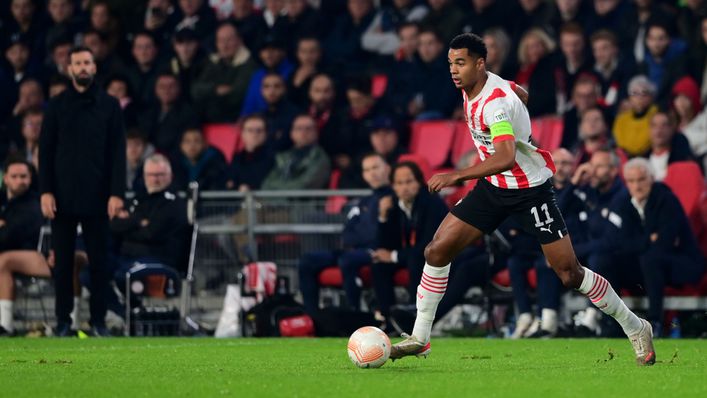 Gakpo was very nearly not a PSV player this term — and he could have been lining up for one of the Gunners' rivals.
He revealed that he had numerous conversations over the summer with compatriot and Manchester United boss Erik ten Hag, who previously managed PSV's fierce foes Ajax.
Gakpo said: "I was close to leaving, I spoke to Erik ten Hag a few times at Manchester United.
"In the end, the deal didn't go through, which was a shame, for me and my development, and because Manchester United is one of the biggest clubs in the world, but also for PSV, because to transfer a player to Manchester United is a good thing for the club.
"It ended about a week before the end of the transfer window and in that week I had to decide if I would go to Leeds or Southampton. In the end I stayed, but it was a stressful period."
North London calling
Leeds and Saints fans will forever be left wondering what would have happened if they had signed Gakpo now.
His price tag will have risen greatly in the past two months and the calibre of club monitoring him has gone to the next level.
AC Milan are being heavily tipped with an interest but so are tonight's opponents, Arsenal — and they look a more attractive option.
Whether or not the Premier League leaders can continue to challenge Manchester City for the title remains to be seen, but a top-four finish looks likely, meaning a return to Champions League football for the first time since 2017.
Arsenal affection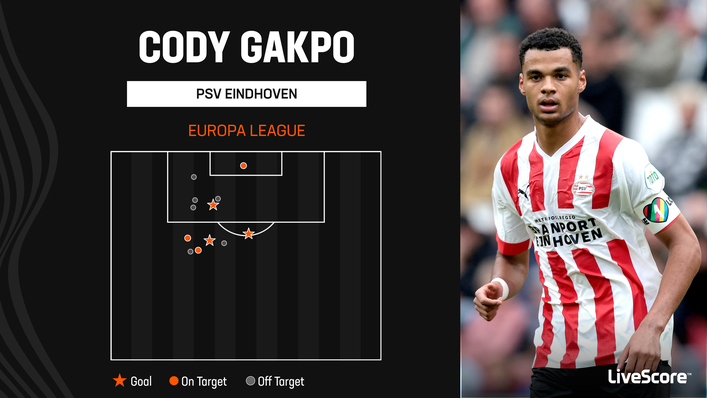 The Gunners are also lucky enough to have a special place in Gakpo's heart from when he was younger.
At 6ft 2in, the nine-cap Netherlands international boasts a greater height than many other wingers, so he took to watching another tall man who started on the flank.
Gakpo said: "I'm a tall winger, but when you look for tall wingers there aren't so many, so a few years ago I started watching [Thierry] Henry.
"He was more of a striker, but he was also tall and he liked to play off the side like me, so I watched clips of him and tried to learn something from him — the way he comes in from the left and shoots with his right.
"I don't know if it's working, but I tried to copy him a bit."
Gunning for Gakpo
Given the importance of wingers in Mikel Arteta's system and the Gunners' lack of depth out wide, Arsenal look a perfect fit for Gakpo.
The fact that first-choice picks Bukayo Saka and Gabriel Martinelli have both excelled under the tutelage of the Spanish coach makes the move even more attractive.
Eredivisie stars have not always adjusted to life in the Premier League with ease — but Gakpo's numbers over a long time suggest he will.
And if he does opt for Arsenal, United chiefs will quickly regret not granting their new manager's wish last summer.
Tags