Transfer Talk: Samba star Antony ready for Premier League big boys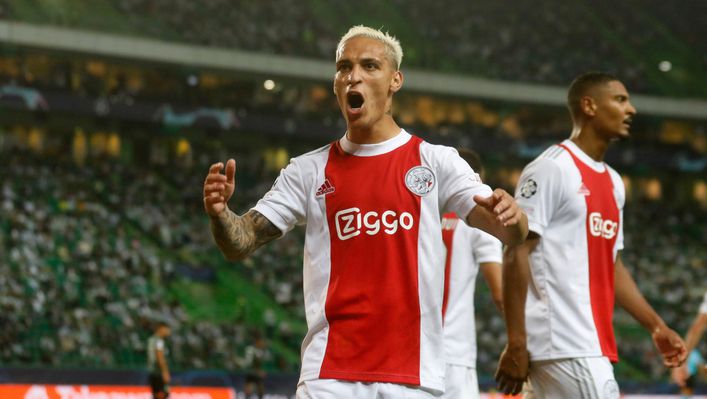 Ajax star Antony is Brazilian football's next big thing.
Already a full international, the 21-year-old has scored four times in 10 games this season for the Eredivisie champions.
Now the winger is being linked with moves to some of Europe's biggest and best clubs as a result.
But is he ready to take the next step?
Growing up
Antony was picked up by local club Sao Paulo at the age of 12 after showcasing an abundance of talent on the football field.
Growing up in a rough favela in the city, like every young Brazilian he dreamed of playing professional football.
And it quickly became apparent that Antony was destined for the top, not least in the Copa Sao Paulo de Futebol Junior.
Known locally as the Copinha, the Under-20s tournament is played every January — watched by everyone in Brazil — and gives a platform to the best young talent in the country.
Antony played in the 2019 version and quickly followed in the footsteps of greats such as Neymar, Kaka and Robinho by lighting it up.
With four goals and six assists in nine games, he was voted player of the tournament.
A little more than 12 months later, Antony was on his way to Ajax.
Settling in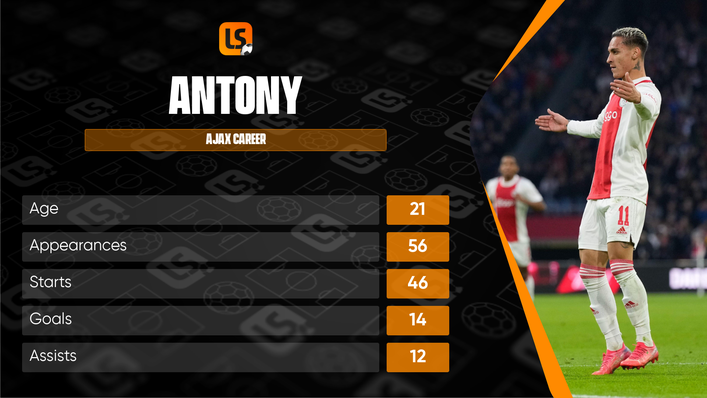 It took Antony no time whatsoever to adjust to life in Europe.
He scored the winner on his debut against Sparta Rotterdam in the opening game of the 2020-21 season and quickly followed up his promise with a series of dazzling displays.
With nine goals and eight assists in 32 league games, Antony had quickly established himself as a favourite among de Godenzonen fans.
Speaking recently, he said: "It's mainly a matter of self-confidence.
"I feel more and more at home in Amsterdam, although I still don't like the weather in autumn and winter. The cold is something I can't get used to.
"I've been lucky with this club and with this manager.
"Of course it does me good when I hear that he often compliments me.
"My team-mates are also full of praise. Then you automatically take a step more in the field."
Style of play
It is the manner in which Antony goes about his business that endears him to supporters, too.
Despite being left-footed, he plays on the right wing and cuts inside onto his stronger foot — much in the same way Liverpool's Mohamed Salah does.
He possesses lightning pace that sees him leave defenders in his wake with ease, combined with a box of tricks honed on the streets of Sao Paulo.
As well as netting in the 2-2 draw with rivals PSV Eindhoven in January, one flick over the head of two players to get him out of a jam went viral on social media.
On the move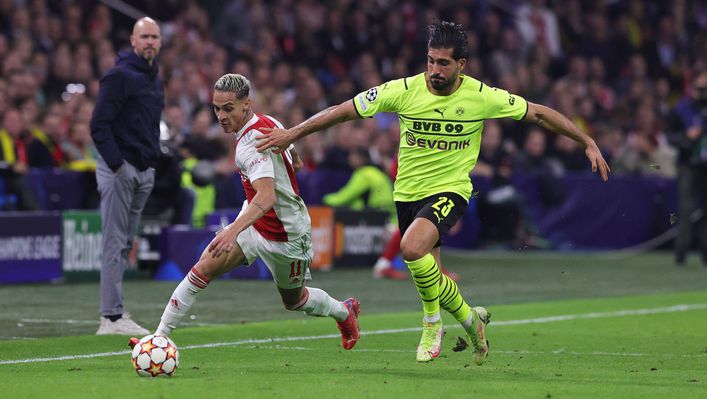 It seems every big club in Europe has been linked with Antony in the past three months.
Now the Brazilian has to be smart in picking his next move.
Liverpool and Manchester City are the two English clubs tipped with the strongest interest — and both would be sensible destinations.
At Anfield, the emergence of Diogo Jota has shown that the Reds' famous front three are not impenetrable, while learning from Salah first-hand would only benefit the youngster's development.
Meanwhile, Pep Guardiola has developed every winger he has worked with at City and the potential departure of Raheem Sterling would open up a spot in the English champions' squad.
On the continent, Bayern Munich or Barcelona seem the two clubs at the front of the queue.
The latter may struggle to afford him but a move to Bayern guarantees trophies, goals and Champions League football.
Wherever he ends up, Antony looks set to wow fans in Europe for much of the next decade.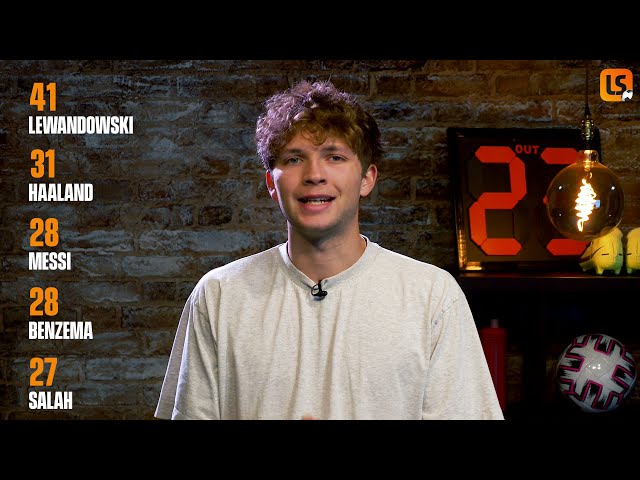 Tags