Glazers and Tampa Bay Buccaneers pay tribute to Brady
Joshua Challies
Stats Perform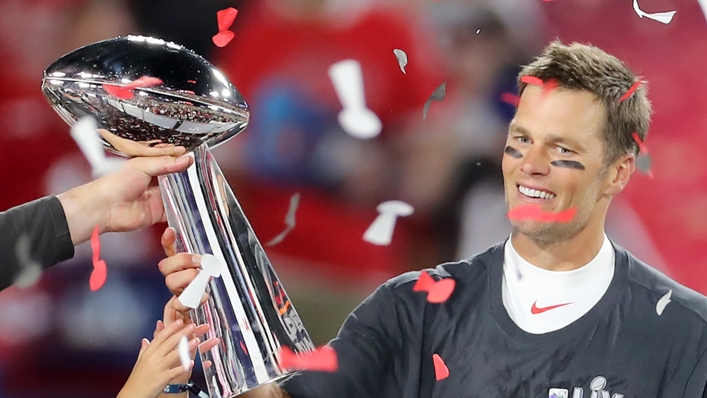 The Tampa Bay Buccaneers have paid tribute to quarterback Tom Brady following his retirement after 23 years in the NFL.
The seven-time Super Bowl winner announced his retirement from the sport on Wednesday, bringing an end to a three-year spell in Tampa Bay.
His first year with the franchise resulted in Brady's final Super Bowl triumph and only the team's second all-time, which came after years of dominance with the New England Patriots.
The Buccaneers' Glazer owners issued a statement thanking Brady for his contributions, which read: "Tom's impact on our franchise these past three years has been immense and we are appreciative of the time we had with him here in Tampa Bay.
"He set an exceptional standard that elevated our entire organisation to new heights and created some of the most iconic moments in our history.
"Tom's impact will be felt within our community for many years to come and we will forever be grateful for those unforgettable memories that he provided during these final seasons of his legendary career.
"We wish him the best in this next chapter of life and are confident he will find similar success in his future endeavours."
Head coach Todd Bowles, who was defensive coordinator for the first two years of Brady's time in Tampa Bay, said: "I have always had the utmost respect for Tom Brady as a football player, as a winner and as a person.
"It wasn't until he joined us three years ago that I was able to truly appreciate him as a team-mate. Even before I became head coach, we communicated often and had a strong relationship built on mutual respect and a desire to win.
"That connection only grew over this past season as we fought to get the most out of our football team. I greatly appreciate the leadership he provided and I'm thankful for our time together."
General Manager Jason Licht, who brought Brady to the Buccaneers and has held his role since 2014, feels that the 45-year-old's impact will continue to be felt over the course of the coming years.
"Tom's legacy is unmatched in the history of this game," Licht said. "All the Super Bowl titles and statistical records speak for themselves, but the impact he had on so many people through the years is what I appreciate the most.
"His imprint on this organisation helped take us to the mountaintop. We will certainly miss him as our quarterback, but I will also miss him as a leader and friend.
"Our entire organisation is indebted to him for what he provided us over the past three years. We won't ever forget the wins or the accolades and his influence will be felt for years to come."
Tags