Brady pays fond tribute after death of NBA legend Russell
John Skilbeck
Stats Perform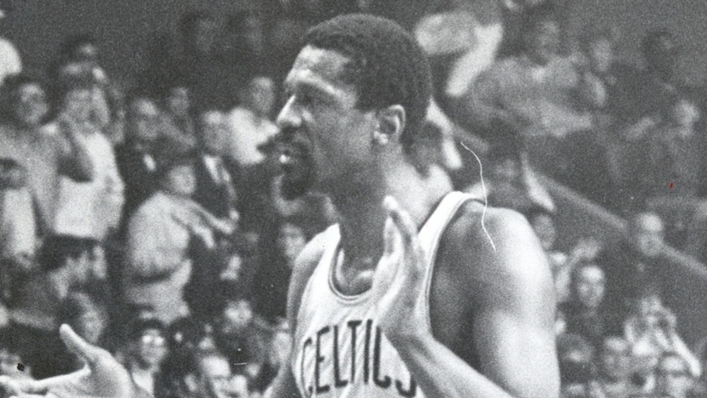 Tom Brady remembered Bill Russell as a sporting figure with "a great presence" as he recalled striking up a rapport with the Boston Celtics great, who died on Sunday.
NFL superstar Brady told a news conference about his sorrow at hearing of Russell's death at the age of 88.
He had come to know the basketball hero when living in the Boston area, while spending 20 seasons as quarterback with the New England Patriots.
Russell was drafted by the Celtics in 1956 and went on to win 11 NBA titles. He was a five-time NBA MVP and is one of only four players to have been named to all four NBA anniversary teams (25th, 35th, 50th and 75th).
He became the first black head coach of any North American professional sports team, leading the Celtics to back-to-back NBA championships in 1968 and 1969 when he served as a player-coach.
Russell also made a significant impact away from the basketball court, championing the civil rights movement, and Barack Obama awarded him the Presidential Medal of Freedom in 2011.
Brady said: "I knew him pretty well. I had a lot of time up there in Boston and got to know him and he was a very impactful figure.
"Going back to my early days with the Patriots, in my second year at training camp he came and spoke to the team.
"A really imposing figure, he had a great presence around him and obviously what he overcame in his career was pretty unbelievable. It was a sad day."
Chicago Bulls hero Michael Jordan on Sunday described Russell as a "pioneer" and a "legend", while Obama also paid tribute to "a giant".
The Celtics said Russell's "DNA is woven through every element" of the organisation.
Tags