We've got a marathon ahead on Friday, July 23, but not the kind that normally comes to mind with the Olympic Games.
After two days of competition at Tokyo 2020 we finally get to the opening ceremony, but you'll have to strap yourself in for a three-hour show if you want to soak up all the atmosphere from an empty Japan National Stadium.
The scheduled start is 8pm local time (mid-day BST) and due to Covid restrictions there will be no crowd, while each participating nation will only be represented by a fraction of their overall squad.
Team GB is expected to send a delegation of around 30 athletes from a total roster of 376 plus 22 reserves.
Hannah Mills and Mohamed Sbihi, who have previously won Olympic gold in sailing and rowing, have been selected as flagbearers.
To add to the surreal build-up to the ceremony, the show's director Kentaro Kobayashi was fired on Thursday after historic footage emerged of him mocking the Holocaust in a comedy sketch.
This had been preceded by the resignation of composer Keigo Oyamada on Tuesday after his public admission that he bullied disabled classmates while at school.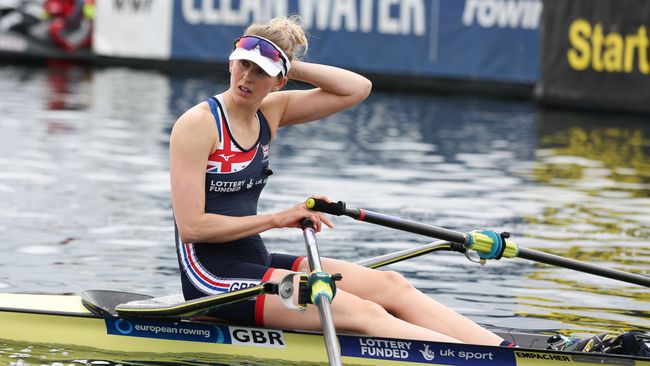 In terms of sporting action, we've already enjoyed a scintillating performance from Brazil in the men's football with their 4-2 win over Germany, while Team GB's women made a perfect start with a 2-0 win over Chile.
Japan's women have dominated the early rounds of the softball, thrashing Australia 8-1 in the Games' opening event on Wednesday.
Ahead of the opening ceremony, the ARCHERY begins with the women's individual ranking round at 9am local time (1am BST) and the men's at 1pm (5am BST).
We also take to the water for the start of the ROWING with heats in the men's and women's single, double and quadruple sculls, from 8.30am to mid-day.
Team GB's Vicky Thornley was a silver medallist with Katherine Grainger at Rio 2016 in the women's double sculls and is tackling the singles, having picked up silver in the European Rowing Championships in April.