Three arrests made for alleged homophobic chanting at Liverpool-Chelsea match
Daniel Lewis
Stats Perform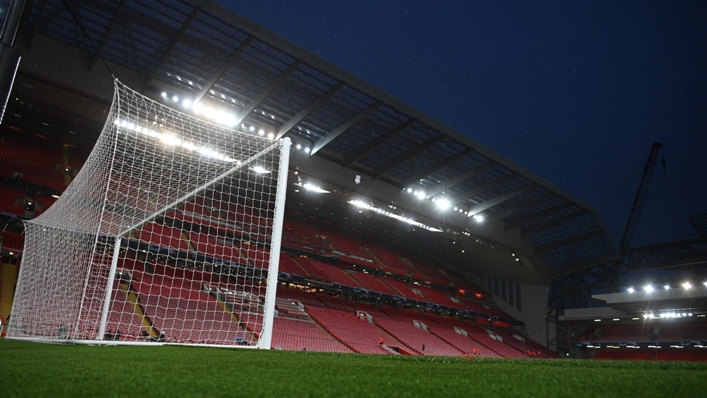 Three men have been arrested for alleged homophobic chanting during Liverpool's goalless draw with Chelsea at Anfield on Saturday, Merseyside Police confirmed.
The men, aged 23, 37 and 49, were arrested on suspicion of "homophobic intentional harassment alarm and distress".
The 37-year-old male has been bailed pending further enquiries, while the other two suspects will attend a voluntary interview.
Merseyside Police also revealed in a statement on Tuesday that 16 people were ejected from Anfield for various offences during the Premier League match.
The Football Association announced earlier this month it can now charge clubs if their fans use a homophobic chant that has been aimed at Chelsea players and supporters.
The chant was defined as a hate crime by the Crown Prosecution Service last year, with Chelsea welcoming that decision at the time.
The FA has investigated a number of such chants in recent weeks from supporters of Nottingham Forest, Manchester United and Manchester City.
Merseyside Police superintendent Paul Sutcliffe said: "We'll not tolerate hate crime of any form. We'll bring to justice anyone found responsible for committing any offensive chanting.
"In this instance, if the three suspects are charged and found guilty for the offence, then we will be seeking football banning orders on them."
Tags