Horner encourages Alpine to sign Ricciardo for 2023
Joshua Challies
Stats Perform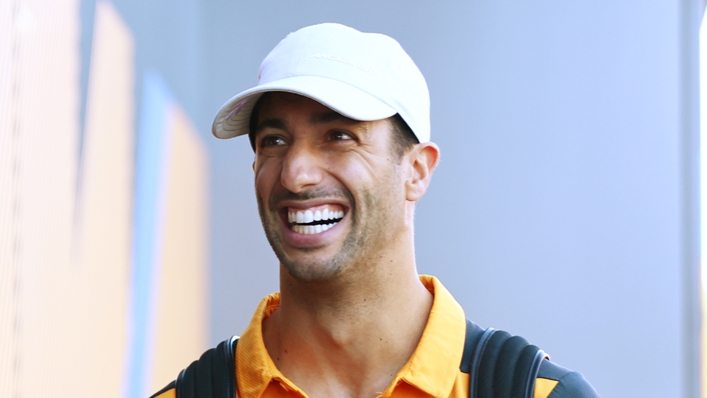 Red Bull team principal Christian Horner has urged Alpine to sign Daniel Ricciardo to fill their vacant seat for the 2023 Formula One season.
The Australian driver will leave McLaren at the end of the current campaign, with Alpine looking for a partner for Esteban Ocon following Fernando Alonso's decision to move to Aston Martin.
Alpine had intended to promote Oscar Piastri but lost the 21-year-old to McLaren, with F1's Contract Recognition Board ruling in favour of the latter after arguments about Piastri's contracts with both teams emerged.
Ricciardo, who raced for Alpine while they were under the guise of Renault, has been touted for a return and Horner believes he is the perfect fit for the French team.
"They know him from a couple of seasons ago and they were great together," he told the Beyond The Grid podcast.
"During his last season, they were scoring podiums, and I think he's the type of guy that I think you could rebuild him.
"It's obviously been not a great experience for him, for whatever reason, and you've just got to think back to some of the drives that he did for us.
"Some of the wins that he had, the podium, some of the stunning overtakes that he was capable of. That's still in there, I'm sure. He just needs a bit of a reset."
Ricciardo has stated he is ready to accept not being on the grid in 2023 if the right opportunity does not arrive, as he is not willing to take a seat "for the sake of it".
"I've certainly accepted if I'm not to be on the grid next year, I'm OK with that," Ricciardo said.
"I've accepted that I'm not going to do everything, or my team's not going to do everything, just to put me on the grid if it's not right or it doesn't make sense.
"This has been challenging, and if I am on the grid I want to know that it's a place that I can enjoy it and feel like I can thrive, like an environment I feel like I can thrive in. Like I said, I don't want to just jump in a car for the sake of it."