The Oval and Lord's to host World Test Championship finals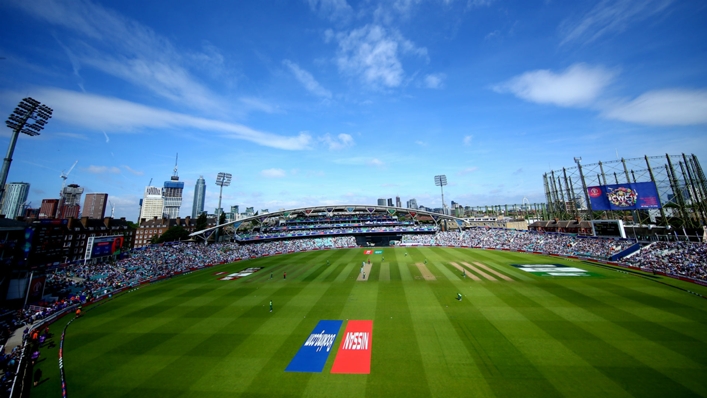 The Oval and Lord's have been confirmed as the venues for the next two World Test Championship finals.
The ICC announced the locations of the 2023 and 2025 finals on Tuesday, with The Oval to host the top two teams in the ongoing 2021-23 campaign in June 2023.
As things stand, Australia and South Africa are first and second with points percentages of 70 and 60 respectively.
Sri Lanka (53.3) and India (52.1) are the nearest rivals of the top two.
Surrey CEO Steve Elworthy said: "It's a real honour that The Oval has been selected to host the final of the World Test Championship.
"To have the two best teams in the world playing here in south London will be a fantastic occasion."
Lord's will then welcome the world's best red-ball teams in 2025, with the first three World Test Championship finals all played in England.
The decider in 2021 took place at the Rose Bowl in Southampton, where New Zealand defeated India by eight wickets to claim the inaugural title.