Tatum pours in 33 as Celtics beat Heat to avoid sweep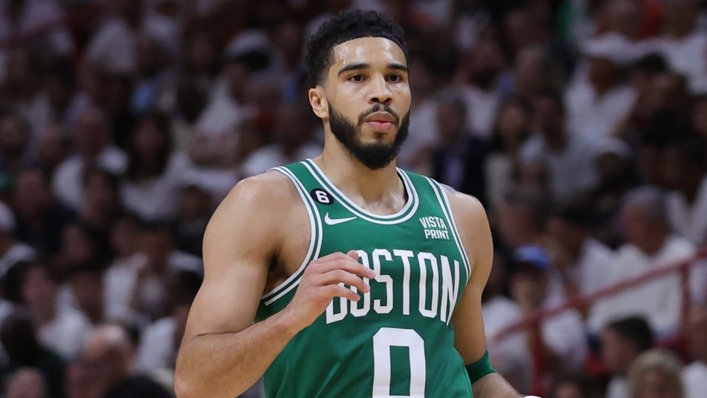 Jayson Tatum had 33 points and 11 rebounds as the Boston Celtics kept their season alive for at least one more game with a 116-99 win over the Miami Heat in Game 4 of the Eastern Conference finals.
Derrick White and Jaylen Brown each added 16 points and Grant Williams had 14 Boston, which trails the best-of-seven series 3-1 and will try to avoid elimination again in Game 5 on Thursday in Boston.
No team in NBA history has ever successfully rallied from a 3-0 deficit in a best-of-seven series.
The Celtics trailed by nine early in the second half before reeling off 18 straight points for a 70-61 lead. Tatum ignited the run with consecutive 3-pointers, White followed with another, and Marcus Smart also connected from deep.
Boston maintained the lead the rest of the way, though the Heat got within four late in the third. The Celtics responded to score the next seven points and led 88-79 heading to the fourth quarter.
After shooting 11 for 42 from long range in Game 3, the Celtics regained their stroke in this one by going 19 of 45 and limited the Heat to 8 for 32.
Jimmy Butler had 29 points for Miami, which was outscored 48-22 during a 14-minute stretch across the third and fourth quarters.