Talking Tactics: Watford set to ride Ranieri rollercoaster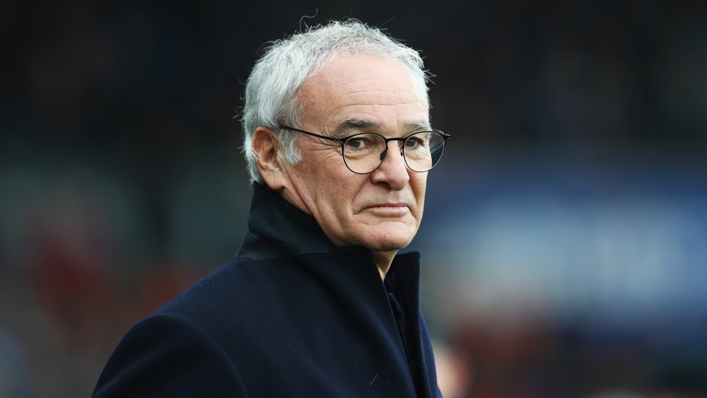 Claudio Ranieri's Watford era got off to somewhat of a false start — but his Hornets found their stride at Goodison Park on Saturday.
A blistering 5-2 defeat of Everton on the Toffees' own turf was a far cry from the limp home loss to Liverpool that the Italian had overseen just a week earlier.
Having now seen a glance of what his troops are capable of, we look at how the Premier League-winning boss can deliver sustained success to a club not exactly renowned for their long-term thinking.
The perfect response
That it had come against one of world football's finest sides seemed to matter little — Watford's 5-0 hammering from Jurgen Klopp's ruthless Reds poured water on any potential honeymoon period for Ranieri at Vicarage Road.
Local BBC reporters suggested the 70-year-old had set his team up "rather strangely" to face the 2019-20 champions before commenting that fans "needed to see improvement against Everton".
The man himself was less flustered by the performance, however.
Speaking in his post-match press conference, Ranieri said: "I saw some bad things but I have also seen some good things.
"We know we made some mistakes and we have to improve next week but I am a very positive person and always, my confidence is high."
Sure enough, he and his players delivered a reaction that even the most optimistic of Watford fans could not have anticipated.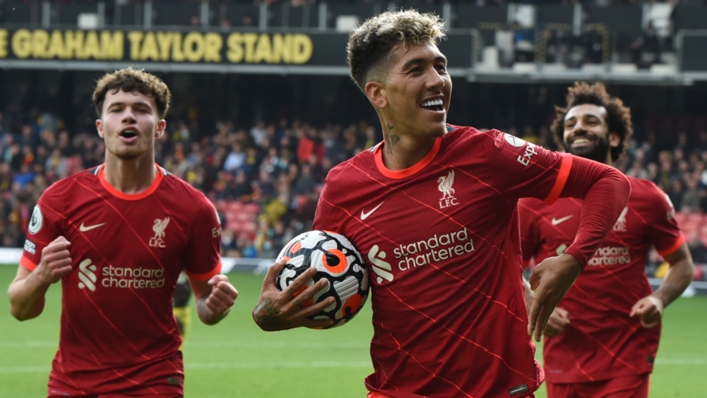 Fighting fire with fire
After seeing his side ship five goals during his first game in charge, Ranieri could have been forgiven for attempting to shore things up ahead of the trip to Everton.
However, those familiar with the Roman's methods know he is a man who has supreme belief in his principles and continues to trust his instincts even when setbacks occur.
Against Liverpool, his setup was perceived to be far too open and four changes in personnel along with a formation tweak may suggest that lessons were learned.
However, the Hornets' approach against the Toffees was more aggressive than the week before.
Ranieri kept faith in his players, seemingly happy to attribute their home hiding down to the brilliance of their opponents rather than his own men's weaknesses and instead opting to focus on what had actually worked well.
It was a calculated risk — and he very much reaped the rewards.
Brave decisions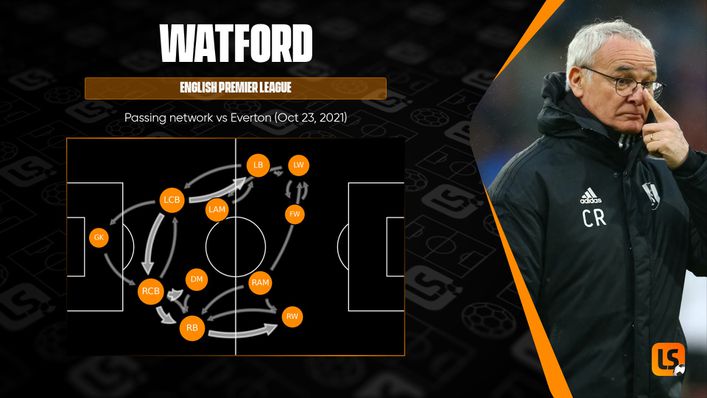 Ditching the 5-4-1 shape which had clearly been devised with a respectful nod towards Liverpool's attacking prowess, Watford instead lined up in a 4-1-4-1 at Goodison Park.
A back four has been the preference of the Italian throughout his career and that comfort perhaps helped his message transfer across to his players more effectively.
Of course, they had more of the ball too — but they still had to capitalise on it.
The 14 chances created was just under three times their tally from seven days earlier, while 24 attempted crosses are testament to how much more of the ball the Hornets enjoyed in wide areas.
Furthermore, three interceptions in the attacking third was the most telling sign to date of the new manager's high-pressing principle paying dividends.
Liverpool simply did not allow their hosts a spell of sustained pressure in the final third — against a more equally-matched opponent, Ranieri's team caused no end of problems.
More to come
Naturally, a sample size of two games is far too small to make any concrete conclusions about how things will progress in Hertfordshire this term.
Yet in many ways, those two outings may prove to be a perfect summary of a side who are likely to play high stakes, risk vs reward football — and likely to endure a rollercoaster campaign as a result.
Following the Everton win, Ranieri said: "I'm of course very satisfied but I also watched some things which were not so good in a defensive way.
"But it is much better to speak after you win 5-2 than when you lose 5-0."
On both occasions, his words have been those of a man who has seen it all before, not getting too low after a loss or too high after a triumph.
With plenty still to improve on, prepare for plenty more eye-catching results from Watford in 2021-22.
Tags