Talking Tactics: Malacia no Shaw thing to take left-back spot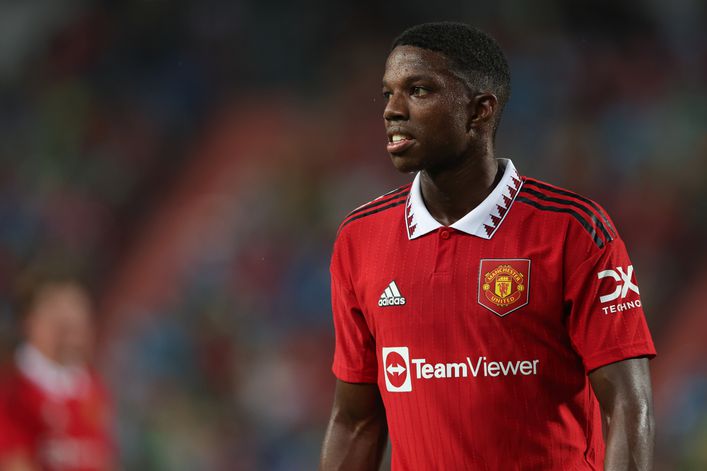 Manchester United's left-back berth is up for grabs with Tyrell Malacia and Luke Shaw set to battle it out for a starting spot this season.
Erik ten Hag's first signing since arriving at Old Trafford is hoping to turn a position of weakness into one of strength.
Malacia impressed for Feyenoord last term — but there are no guarantees that the Dutchman will walk into the starting line-up over Shaw, who has the advantage of Premier League experience.
Ahead of the upcoming campaign, we take a look at who is most likely to cement their place on the left side of Ten Hag's back four.
Tyrell Malacia
United new boy Malacia is a multifaceted left-back with a range of eye-catching attributes.
The 22-year-old is a creative force, frequently playing dangerous passes or through-balls into the final third to conjure scoring opportunities for his team-mates — although he was only rewarded with four Eredivisie assists last season.
Malacia's ability on the ball enables him to tuck into more central positions, from which he looks to launch passes forward and get involved in build-up play.
However, he is more than capable of going down the line as well and is a proficient dribbler.
The Rotterdam native is no slouch out of possession either — always looking to put his foot in and make a tackle.
After making his debut in a 4-0 pre-season win over Liverpool, he said: "There are some good left-backs here — [Alex] Telles, Brandon [Williams], Luke, me — so you have to work hard and prove ourselves in training and in the end the coach will make a decision.
"Of course [I want to be first choice]. It's everybody's aim. You always want to play, so you have to work hard for it.
"I'm happy that I made my debut and that we got the win. I already feel like I'm home, they made me feel like I'm home already, so I'm happy to be here."
The perfect profile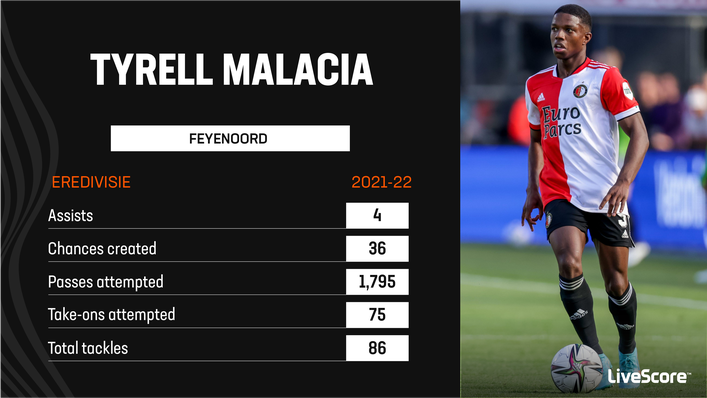 Ten Hag has explained how Malacia's qualities represent exactly what United have been looking for in a full-back.
He said: "I think [Malacia] is the modern left-back or full-back. He suits the profile [we were looking for] and most important from every full-back is that he closes the right area.
"He can also take part in the offensive side of our game, and he can do that really well. I think he will really contribute to the team."
The Dutch tactician's words bode well for United's new No12 as he looks to nail down a spot in the starting XI.
Luke Shaw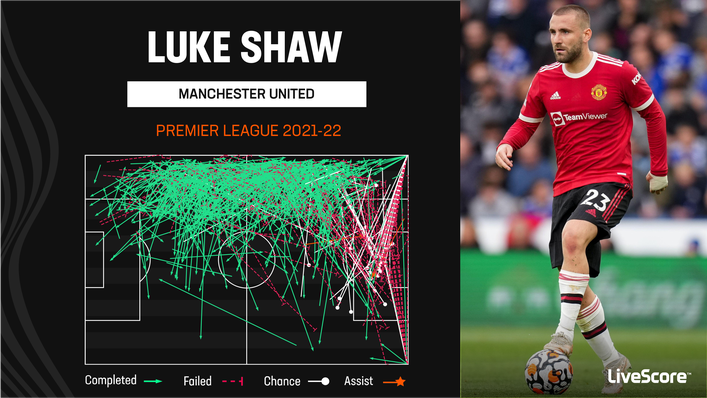 Shaw is a competent creator in his own right — but he goes about things very differently to Malacia.
The 27-year-old primarily takes up wide crossing positions, attempting 6.12 deliveries per 90 minutes in the Premier League last season and completing an impressive 1.63.
In doing so, Shaw created an average of 2.19 chances per 90. However, that number is significantly boosted by set-pieces, from which the defender poses a considerable threat.
Ten Hag's style favours a more measured approach, with quality from open play prized above dead-ball situations — so Shaw will have to adapt in order to thrive.
On board with the new boss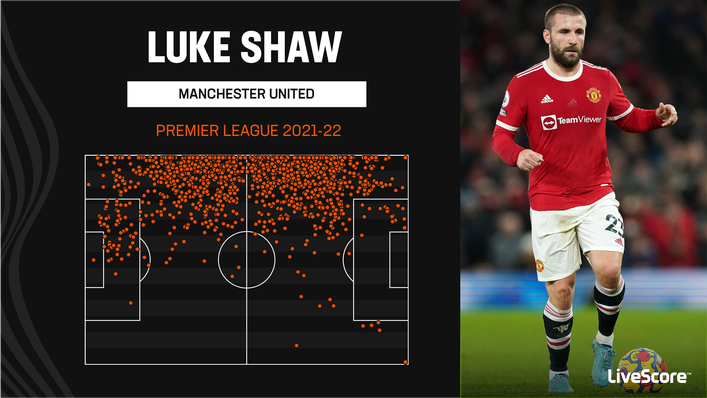 Shaw may not yet fit the profile of what Ten Hag demands from a full-back — but insists that he is willing to buy into his new manager's philosophy.
He said: "It's clear that [Ten Hag is] a top, top manager. He has a structure to play the way he wants us to play.
"We haven't had that for quite a while, and it was clear to see last season, which was extremely disappointing.
"We have to bounce back [from last season] and he has been working us extremely hard, but I think we need it.
"We're really looking forward to this season because I know it's going to be much better than the last one."
Let battle commence
Malacia is clearly a more natural fit for Ten Hag's system and is expected to be given plenty of chances to impress.
However, the former Ajax boss may not shake things up immediately. That would allow his new £13million asset additional time to adjust to English football, while avoiding any potential unrest in the dressing room.
It is likely that Malacia will eventually cement himself as United's regular left-back — but expect Shaw to kick off 2022-23 in the starting line-up.
Tags