Talking Tactics: New-look attack can boost Barca's trophy hunt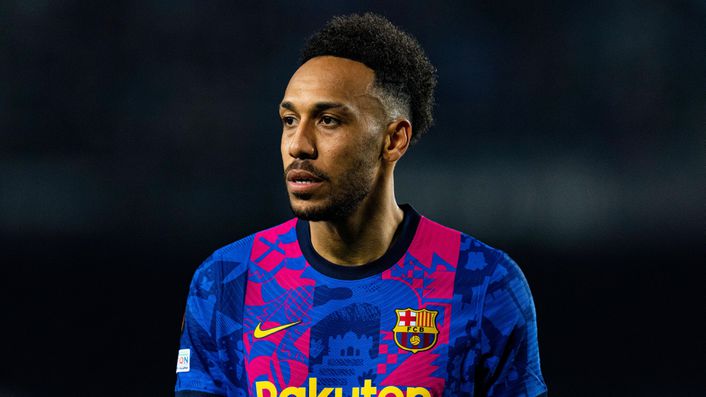 Barcelona underwent a major winter overhaul of their squad, picking up a trio of Premier League recruits.
The cash-strapped Catalans agreed deals to bring Ferran Torres, Adama Traore and Pierre-Emerick Aubameyang to the Camp Nou.
With Barca 15 points off the pace in LaLiga, Xavi's side will be focused on making a splash in the Europa League and the trio could play a big part in securing silverware.
Ahead of the decisive leg of their knockout round play-off clash with Napoli tonight, we take a look at how Torres, Traore and Aubameyang can operate as a functioning front three for the Blaugrana.
Going back to basics
While plying his trade for Borussia Dortmund, Aubameyang was one of the deadliest forwards in world football.
He did not do anything exceptional but had a knack for being in the right place at the right time.
It was as though he scored the same goal over and over again — the right-sided attacker would hit the byeline and deliver a ball into the area for him to tap home.
But with Arsenal, it was different. He was expected to do more outside of the penalty box and as a result, his output took a hit.
In the three-and-a-half years prior to his move to the Emirates, the 32-year-old's non-penalty expected goals per 90 average was 0.89. While in the English capital, that fell to 0.5.
His second of three against Valencia last weekend was quintessential Aubameyang. Barcelona worked the ball well down the right, before Gavi fired a pass across goal for him to convert from inside the six-yard box.
That needs to be the playbook moving forward. If it is, Xavi has a 30-goal-a-season striker at his disposal.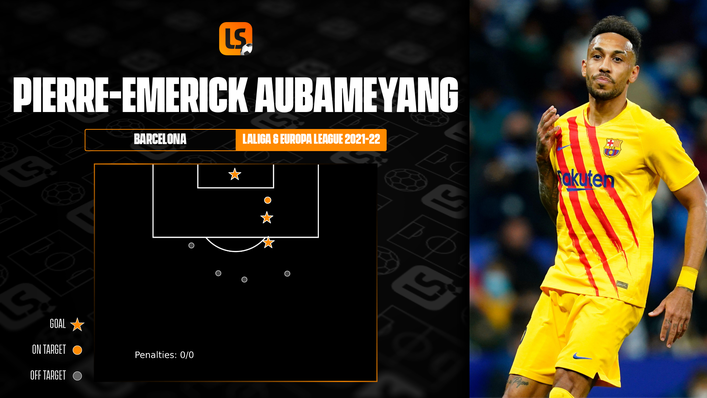 Individual battles
Traore's return to Barcelona certainly raised a few eyebrows.
The Blaugrana are famed for their patient, probing style of football, whereas Traore is known for his bullish approach on the pitch. On paper, it was a direct clash.
But Xavi explained the decision.
He said: "He [Traore] draws players off their mark to get the ball out to the other wing. He takes people on in one-on-ones and he understands it well.
"He is able to make the difference. He is very strong one-on-one. He makes the difference in matches and I am very happy for him."
The Blaugrana wanted a wildcard on the wing — someone to disrupt the opposition's defensive shape and create space for team-mates.
Barcelona are already reaping the rewards of that decision, with Traore causing all kinds of chaos down the right flank.
In 225 minutes of action, he has attempted 16 take-ons, created four chances and registered two assists.
The Barca academy graduate can provide the ammunition that Aubameyang needs.
All about balance
Torres was the first big-money signing of the Xavi era, joining from Manchester City in a deal believed to be worth around £50million.
He is yet to get off the mark in LaLiga but has shown promise, notching goals in both the Copa del Rey and Europa League.
Certain parts of the Spanish media have criticised his wastefulness in front of goal and the 21-year-old burst into tears after the 1-1 first-leg draw against Napoli, having missed a host of chances.
He is not in the team to be the Catalans' main goal threat though. That responsibility belongs to Aubameyang.
Torres just needs to continue doing what he is doing and the goals will come. As shown in his shot map below, he is getting into the right areas.
With Traore stretching play on the right, it is the ex-Valencia forward's job to tuck inside and overload central areas.
Teams need offensive balance and Torres ensures that Xavi's men have it.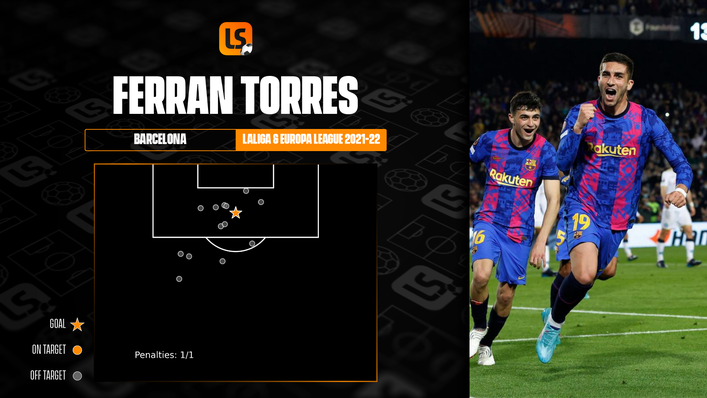 Profile over reputation
Barcelona might not have headed into the window with Aubameyang as a primary target but it has worked out well for them.
With Traore acting as a creator and Torres as a secondary goal threat, they needed a No9 to put the ball in the back of the net.
This individual does not have to be heavily involved in general play. It sounds fairly straightforward but with the rise of the false nine, a lot of strikers now like to drop back and get on the ball.
As shown in the passing network map from the 4-1 win over Valencia below, Aubameyang is happy to be a bystander for large parts of the game.
There was initially a feeling that Barca again went for reputation over profile when signing the Gabonese star, but that does not appear to be the case.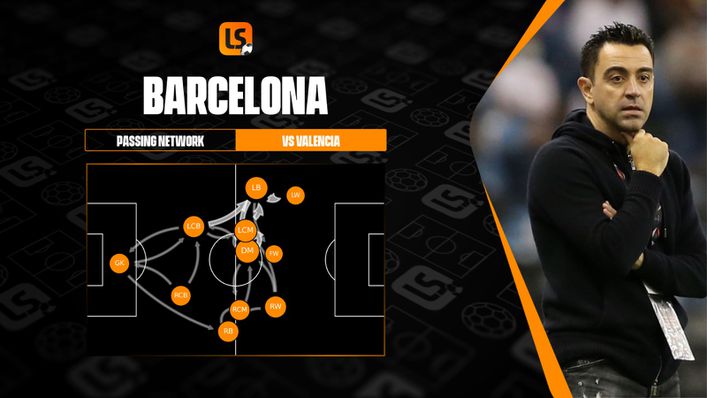 A new era
Xavi's task is a challenging one.
For well over a decade, Barcelona's attack was heavily reliant on Lionel Messi and everything flowed through him.
Obviously, managers and coaches worked on phases of play and attacking patterns. But the team was largely geared towards maximising the Argentine playmaker's talents.
When he left, Barca did not just lose a leader and their talisman, they lost their identity.
Xavi has had to quickly develop a new one and this involved revamping the club's attack. It might not be an overnight success but all of the signs suggest that he is on the right track.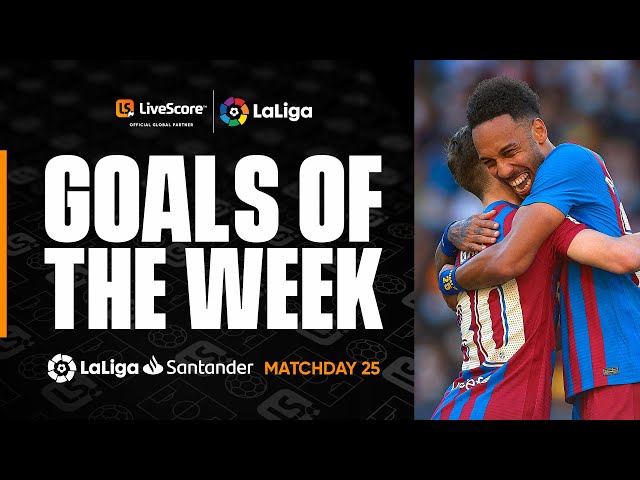 Tags