Suzuki confirm intention to leave MotoGP at the end of the season
John Skilbeck
Stats Perform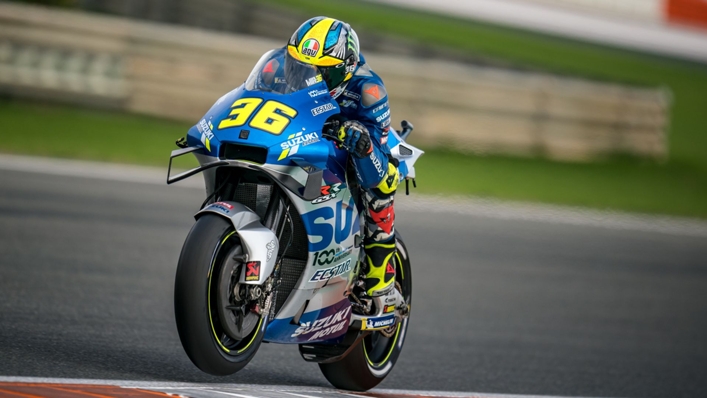 Suzuki have confirmed plans to pull out of MotoGP at the end of the season, with the manufacturer citing economic factors for the decision.
The Japanese marque had been recently mooted to quit the series and that was made official in a statement that revealed talks were taking place with MotoGP promoters Dorna Sports.
It said: "Suzuki Motor Corporation is in discussions with Dorna regarding the possibility of ending Suzuki's participation in MotoGP at the end of 2022.
"Unfortunately, the current economic situation and the need to concentrate its effort on the big changes that the automotive world is facing in these years, are forcing Suzuki to drastically decrease racing-related costs and to use all its economical and human resources in developing new technologies.
"We would like to express our deepest gratitude to our Suzuki Ecstar team, to all those who have supported Suzuki's motorcycle racing activities for many years and to all Suzuki fans who have given us their enthusiastic support."
Dorna Sports reacted to initial reports of Suzuki considering pulling out of the championship by saying terms of their agreement with MotoGP meant the manufacturer could not make such a decision unilaterally.
An official statement said: "However, should Suzuki depart following an agreement between both parties, Dorna will decide on the ideal number of riders and teams racing in the MotoGP class from 202.
"Dorna continues to receive high levels of interest from a number of both official factories and Independent Teams looking to join the MotoGP grid."
Confirmation of talks with Dorna appears to have brought Suzuki's exit a significant step closer.
Suzuki Ecstar won the team title in 2020, when Spanish rider Joan Mir triumphed in the riders' championship. Mir and the team both finished third in 2021.
In an apparent response to the announcement, Mir posted on social media a picture of his 2020 celebration with team staff, with the message: "You are the best! Always in my heart."