Stojkovic rues Serbia injury woes in Brazil defeat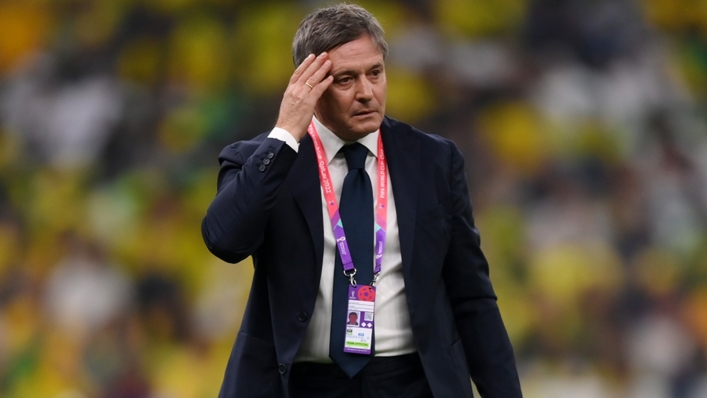 Dragan Stojkovic was made to rue Serbia's injury problems after their defeat by Brazil, believing they could have mounted a greater challenge with a fully-fit squad.
The Eagles went down 2-0 against the five-time World Cup winners in their opening match at the finals, with Richarlison's second-half double settling the Group F clash at the Lusail Iconic Stadium.
Having just returned from a foot injury, Aleksandar Mitrovic failed to register a single shot on goal, while Dusan Vlahovic appeared from the bench after recently recovering from a groin problem, and winger Filip Kostic was an unused substitute due to muscular issues.
Stojkovic believes his side felt the consequences of having three key players lacking fitness.
"One of the factors [in Serbia's performance] that was quite surprising for me was the physical factor," he said. "We simply could not recognise our team.
"In the second half, we fell physically, and we were no longer a team. Of course, Brazil knew how to take advantage of this because they have excellent players, and they punished us.
"We have three key players who are injured, it's too much for us. We are not Brazil with 200 million people, we are a very small country. They got injured just before the World Cup, so it's really unlucky.
"Tonight, we would have a different scenario if my players were healthy, but there's no shame to lose against Brazil.
"It would be a completely different story, 100 per cent, but they are not ready and that's the way it is."
Serbia have now lost eight of their 10 World Cup matches since 2006, with only Australia (nine) registering more defeats during that time.
Stojkovic's side will look to respond when they face Cameroon on Monday, before concluding their Group G campaign against Switzerland four days later.
Tags