Stojkovic insists Serbia 'will be ready' for must-win showdown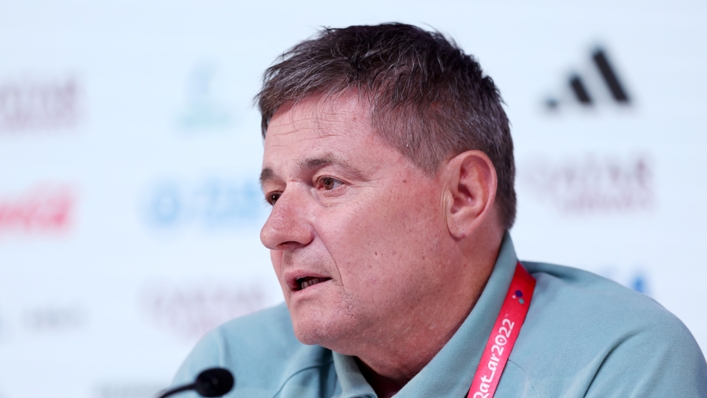 Serbia "will be ready" for the must-win showdown with Switzerland to keep their World Cup hopes alive, says coach Dragan Stojkovic.
With just a game to go in Group G, and Brazil already into the last 16, the pair will be vying for the final knockout stage spot alongside Cameroon.
Switzerland lie second with three points, while Serbia are at the foot of the table on one point with an inferior goal difference to the Indomitable Lions.
But victory would see them leapfrog their rivals, and potentially qualify if Cameroon also fail to win, with Stojkovic drawing a dairy-related analogy to indicate his side's plans.
"We'd really like to talk about their cheese and find their weak spots - the holes - to get the result," he said.
"We knew after the draw was held that Brazil is an entirely different dimension, and we would be fighting for second place with Cameroon and Switzerland.
"We knew the match with Switzerland would be of major importance as the last one in the group, and this is what we're now faced with. We've witnessed a lot of surprises at this World Cup, but we will be ready."
Serbia have been facing a nervous wait over the fitness of Juventus attacker Dusan Vlahovic, but Stojkovic has confirmed he will be available for the crucial clash.
He would not be drawn on whether he would start, however, adding: "[His] physical state is a lot better than it was when we came to Doha.
"He could start [Friday], but I cannot share this with you today."
Tags