Steelers sign defensive tackle Ogunjobi to one-year deal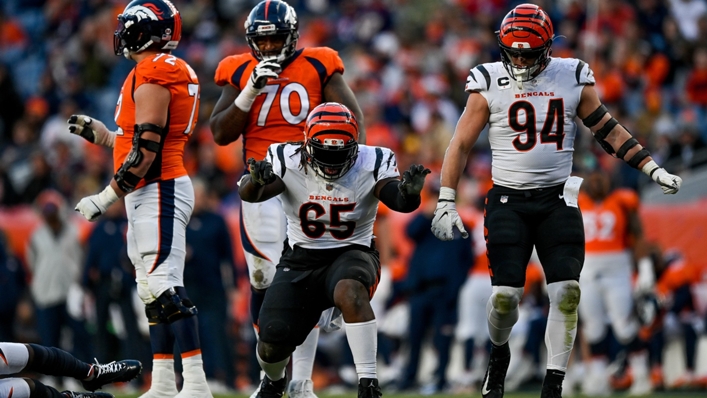 Defensive tackle Larry Ogunjobi will continue his tour of the AFC North by signing a one-year contract with the Pittsburgh Steelers.
Ogunjobi spent his first four seasons with the Cleveland Browns before recording a career-high seven sacks, a team-high 12 tackles for loss and 49 total tackles last season for the Cincinnati Bengals.
This is the second time this offseason that Ogunjobi has agreed to a free-agent contract, signing a reported three-year, $40.5 million deal with the Chicago Bears in March before that deal fell through when he failed his physical.
Ogunjobi started 16 games last season for the Bengals but suffered a season-ending right foot injury during a Wild Card round victory over the Las Vegas Raiders.
Ogunjobi will replace the retired Stephon Tuitt as the third starter on the Steelers' defensive line, along with Cameron Heyward and Tyson Alualu.
He should help Pittsburgh improve a run defense that finished 32nd in the NFL last season in rushing yards allowed and 32nd in rushing yards per attempt.
Tags