South Africa coach Nienaber frustrated by reception amid Erasmus controversy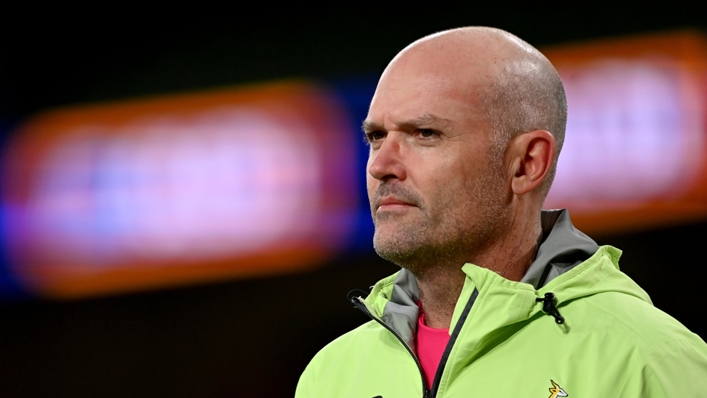 South Africa coach Jacques Nienaber believes the rugby union world disrespects his side amid the ongoing controversy surrounding Rassie Erasmus' actions.
The Springboks' director of rugby has been handed a fresh suspension following his latest criticism of match officials, having only recently returned in October following a year-long ban for the same issue.
Erasmus, who guided South Africa to victory over England at the 2019 Rugby World Cup before he vacated the role to Nienaber, will miss this weekend's rematch at Twickenham with Eddie Jones' side.
But his successor believes his team are being made a scapegoat, and that they are more than the sum of their parts as suggested by their broadsides at referees.
"If all the facts are out there, I think people would form a different opinion," Nienaber stated. "It is quite sad if you think about it.
"We can't control the narrative that gets put out there that we are boring, and we don't attack, that we just kick and tackle.
"All the energy you put in, you are not going to change that narrative, that is the narrative people want to drive.
"If we will get respect ever, I don't know, but as long as we are comfortable with what we are putting out here and are trying to achieve, and we are open and honest with each other as a group."
Tags