Soon-to-end Mariners drought 'exhausting' but first World Series is Seattle's focus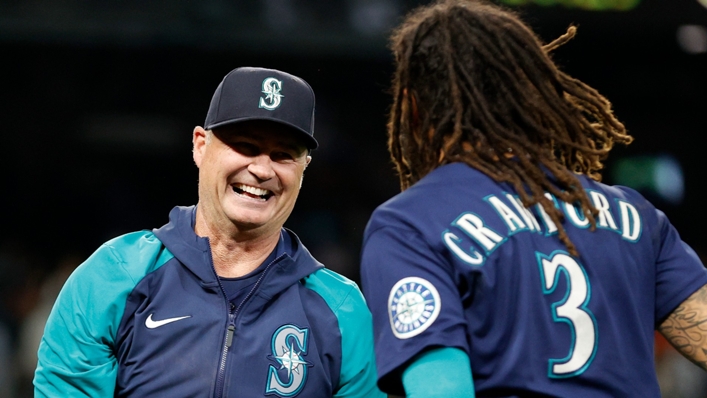 Not satisfied with ending the longest playoff drought in American sports, Seattle Mariners manager Scott Servais is now targeting World Series success.
The Mariners are set to return to the MLB postseason on Friday after moving just one win away with a typically chaotic 10-9 walk-off victory over the Texas Rangers in the 11th inning on Thursday.
Defeat for the Baltimore Orioles at the New York Yankees or a Mariners win against the Oakland Athletics would now clinch a Wild Card berth ahead of the final weekend of the regular season.
The city of Seattle has not seen playoff baseball since the 2001 season, with the subsequent 21 years representing the longest active drought in MLB or indeed any of the four major sports in the United States.
While ending that wait has consumed Servais and his players, they have already changed their focus.
The Mariners are the only team in the major leagues never to reach the World Series – the Washington Nationals in 2019 were the last franchise to make their World Series debut – but Servais believes this group of players are capable.
"We've got a really good team – that's why it's exciting," he said after the Rangers win.
"We can pitch, we have clutch hitting, we can defend, we can run the bases. We check a lot of the boxes that you need to have that team to get deep in the playoffs, into the World Series and win it.
"I know everybody is exhausted; we've got to end the drought, end the drought – I've heard it for seven years. Every day, when I get up in the morning and I drive to work, that's what's on my mind.
"But the goal is to win the World Series; it's not just to end the drought. We will end the drought tomorrow. We're going to."