Smith sets PGA Tour record score to win Tournament of Champions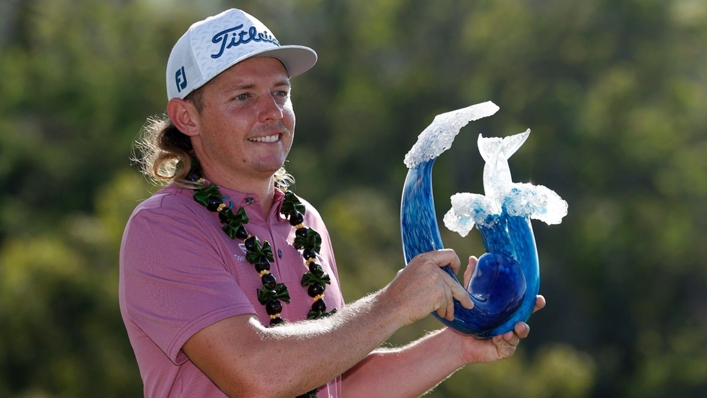 Cameron Smith set a record 72-hole score on the PGA Tour as he claimed a stunning triumph at the Tournament of Champions.
Smith entered the final round in a share of the lead with Jon Rahm, who tied the course record with his 12-under-par 61 on Saturday.
Rahm was again in stellar form at Kapalua, going seven under for his fourth round, but came up just short as Smith made the most of favourable scoring conditions in Maui.
The Australian carded a blemish-free eight-under 65, which he capped with a three-foot putt for a clinching birdie.
That saw him improve to a 34-under 258 for the tournament. No man has ever finished as many shots under par on the PGA Tour, with Smith beating Ernie Els' tournament record score of 31 under set way back in 2003.
Rahm also bettered that score, as did Smith's compatriot Matt Jones, who finished 32 under par to claim third place.
But the day and the week in Hawaii belonged to Smith, who has now won the tour for three successive seasons.
"Mate, it was intense. Jonny and I played well the whole day and we had Matty in the group in front lighting it up as well," Smith said.
"Unreal round, something I'll never forget for sure.
"I was just trying to hit one shot at a time, I know that sounds cliche. We spoke about it earlier in the day that we wanted to get to 35 under. We missed it by one so in that sense disappointing but happy to come away with the W."
Rahm, making his season debut, understandably took heart from a performance that would under most circumstances have earned him victory.
"I have every reason to be smiling," Rahm said. "It's a bittersweet moment."