Sharikadze says World Rugby cannot 'ignore' Georgia after Wales win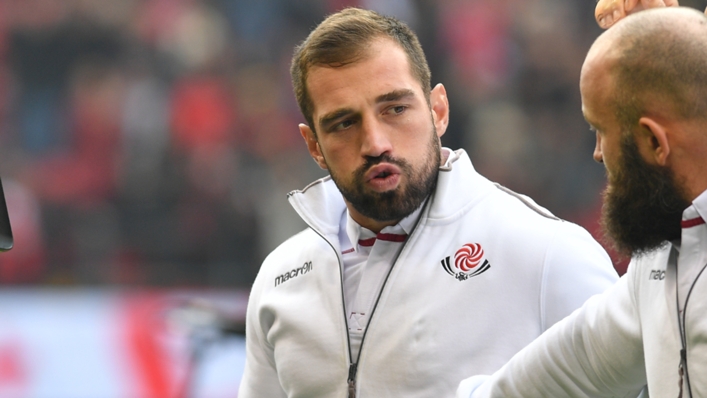 Merab Sharikadze says World Rugby can no longer "ignore" Georgia after their shock 13-12 victory over Wales at the Principality Stadium.
Luka Matkava scored a long-range penalty just two minutes from time to give Georgia an upset win in Cardiff.
That success comes after beating Italy in July and only narrowly losing to Samoa, leading to discussion of them potentially earning a place in the Six Nations.
Georgia have won the second-tier Rugby Europe Championship 11 times in the past 12 years, and Sharikadze believes World Rugby need to take notice of their displays.
"It would be unfair if World Rugby tried to pretend this didn't happen," Georgia's captain Sharikadze told reporters after the Wales triumph. "It says a lot doesn't it that we have beaten two top-tier sides this year.
"I hope they [World Rugby] are watching us. I'm not arrogant, but I hope they don't try to ignore what is happening. How can you when something is so obvious?"
Sharikadze was beaming with pride over his team's stunning performance and result, adding: "It's amazing. Beating Italy was amazing, but beating Wales in Wales is unbelievable. It says a lot doesn't it?
"We have proved many people wrong. For a sportsman there's no better feeling than proving people wrong. It drives you.
"It's a great feeling. We're not world champions, but we have made history. Now people have to look about change."
Tags