Lowry defends Ryder Cup selection and says Europe have 'best 12 players'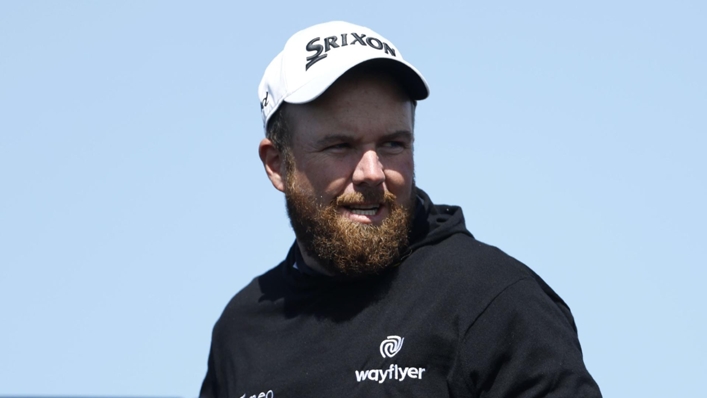 Shane Lowry believes Europe have the best 12 players available as they bid to regain the Ryder Cup from the United States.
Lowry received one of captain Luke Donald's six wild cards on Monday having finished 11th on the European points list and eighth on the world points list, with only the top three on each qualifying automatically.
The former Open champion won the first qualifying event – and will defend his BMW PGA Championship title next week – but his sole top-10 finish in 2023 came in February's Honda Classic.
That has led to criticism of Lowry's selection, with former British Masters winner Richard Bland among those believing that Adrian Meronk's consistent form – including May's Italian Open victory at the Ryder Cup venue – meant the Pole "deserves a pick over an out-of-form Lowry."
"Well, people have their opinion," Lowry said ahead of the Horizon Irish Open at The K Club.
"Adrian has had a great year and obviously he's unfortunate to miss out, but somebody has to miss out.
"I'm not going to sit here and disagree with Luke Donald. It was his decision at the end of the day, if he thinks that somebody else is better for this team than he (Meronk) was.
"If you look at the way the team was picked, there's not many players playing that weren't in the top 12, myself included. And that's why you have six picks, so you have the chance to pick the 12 best players.
"I personally think that's the right way to go about it and I think we have the best 12 players from Europe coming to play this Ryder Cup, and I think we're in form.
"A lot of players are in very good form, as you've seen over the last few weeks, and I think we're going to give it a great go this year.
"I'm very confident in my own ability, and I know what I can bring. My form probably has not been the greatest, but in some of the bigger events I've played some of my best golf and there's nothing bigger than the Ryder Cup.
"Hopefully I can go to Rome and show people what I'm made of."
Lowry also needed a wild card to make his Ryder Cup debut at Whistling Straits two years ago and has unsurprisingly received the backing of the man who picked him then, three-time major winner Padraig Harrington.
"There's no doubt about Shane, he's a big-time player," Harrington said.
"He likes the big occasions, the majors, and at the Ryder Cup he loved it. He was very comfortable, wasn't like a rookie at all. He loves the pressure-filled occasions.
"It's strange, I've seen the odd thing from people that aren't in the know saying maybe somebody else should have got picked but it's not even close.
"If we were playing a small tournament in the middle of nowhere with no adrenaline maybe Shane wouldn't be the right pick, but when it comes to the Ryder Cup I'd definitely be trusting him."
Lowry won one point from his three matches at Whistling Straits as Europe suffered a record 19-9 defeat to a home team whose lowest-ranked player at the time was world number 21 Scottie Scheffler.
Scheffler went on to win four times in six starts in 2022, including the Masters, and is the current world number one.
"I think we just caught them on our downturn and their upturn," Harrington added. "That one extra year due to Covid, our team went from peaking to slightly off.
"Many of the US players were probably at their very peak at that stage and the Europeans are only coming into that now. Europe has got a lot stronger in those two years.
"It ebbs and flows in the game of golf and I think the flow is with Europe now."