Seahawks 'open' but Carroll doesn't expect trade for 'anybody at all'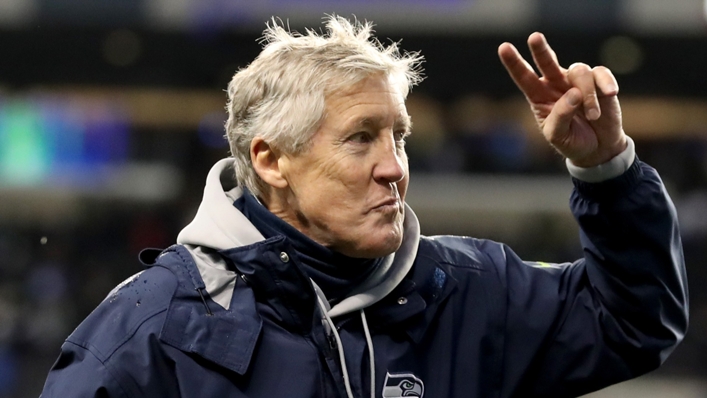 Pete Carroll does not expect the Seattle Seahawks to trade for Baker Mayfield or another quarterback.
The Seahawks will head into the new season with uncertainty under center for the first time since before they drafted Russell Wilson in 2012.
Wilson was the team's undisputed starter for 10 straight seasons, winning one Super Bowl and losing another, until he was traded to the Denver Broncos this offseason.
The Seahawks received Drew Lock in that trade, but he struggled in three seasons in Denver, while Geno Smith – Wilson's understudy – is an alternative option.
Although Seattle did not draft a QB, they could still have made a big move for a new man, with Mayfield available after the Cleveland Browns signed Deshaun Watson.
But Carroll appeared to rule that possibility out as he outlined the Seahawks' approach to the trade market, albeit not discussing Mayfield directly per league rules.
"We're always competing," the head coach told 93.3 KJR-FM.
"I'm not saying anything you didn't think I was going to say, but fortunately that's always been the way we've operated, and it fits again. So, we're looking.
"I don't see us making a trade for anybody at all. I don't see that happening.
"But we're certainly going to continue to be open to chances to help our club, and meanwhile we're just going to be battling and competing our tails off.
"There's always possibilities, so we keep open to that."