Scott believes Wiegman holds England's key to glory at Women's Euro 2022
Cian Cheesbrough
LiveScore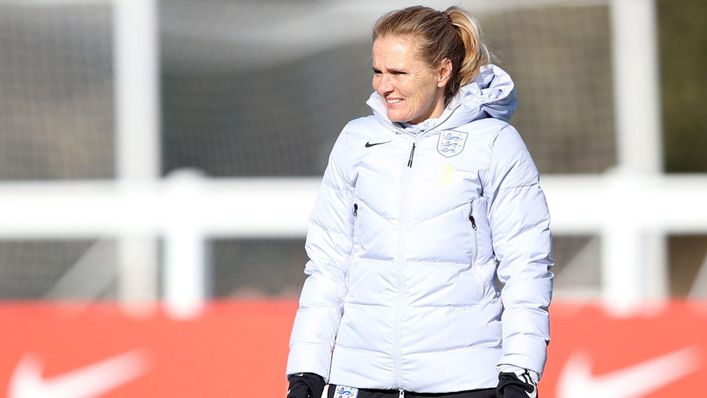 Alex Scott believes the expertise of England coach Sarina Wiegman can help the Lionesses finally deliver a major trophy at Women's Euro 2022 next month.
The hosts head into the summer showpiece among the favourites to go all the way as they look to claim their first major title at international level.
England fell at the semi-final stage at both Euro 2017 and the 2019 World Cup but will now strive to go one step further under their experienced Dutch boss.
Ex-England and Arsenal right-back Scott thinks the Lionesses are already showing signs of benefitting from the 52-year-old's tutelage, enjoying a 100% winning record since Wiegman took charge of her first game last September.
Speaking at the launch of the BBC's Euro 2022 coverage, Scott said: "Honestly, and I'm not just saying this, I believe we can get to the final and win.
"When you look at the squad, the players and how Sarina has come in and gelled those players, she's managed to blend that youth and keep the experience.
"Experience is always needed when you go into a tournament.
"We need youth to come through but to have that experience, to know there are highs and lows and how to manage that within the squad is so important."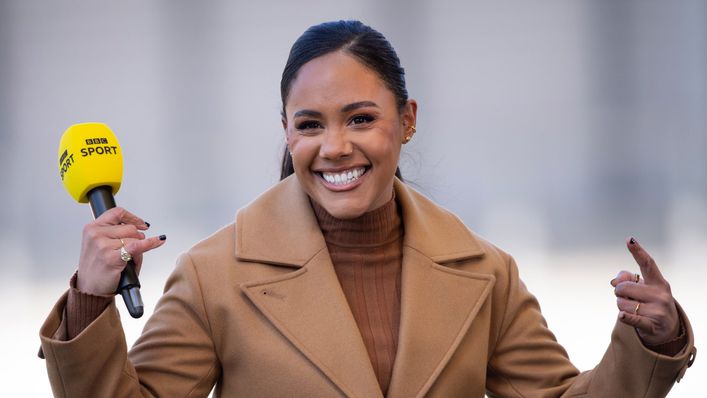 Williams wowed by Wiegman
Scott's view is shared by England's most capped player Fara Williams, who believes there has been a mentality shift within the Lionesses camp since Wiegman took over from former boss Phil Neville.
Having announced her retirement at the end of last season after making 172 international appearances, the 38-year-old would have loved to be heading into a major tournament with the ex-Netherlands coach as her manager.
The former Everton and Reading midfielder said: "I wish I was still playing, knowing that she's in charge. It's the fact she's played the game as well.
"She's very firm and fair. She doesn't let any issues develop that don't need to develop. She nips things in the bud straight away.
"That's been a problem with the England national team in the past. She just seems to have a grip of the group.
"The players have a good balance in being a little bit fearful of her, they want to impress her, which I think is important. When you lose that, you lose a bit of motivation to really want to achieve something.
"Tactically, as a player, she was very good and she was able to execute that as a coach and we've seen that with the Netherlands.
"The mentality change is the main thing. When I was a player, we knew that was one thing that was missing but we didn't know how to change it.
"You can start to see a shift and long may it continue."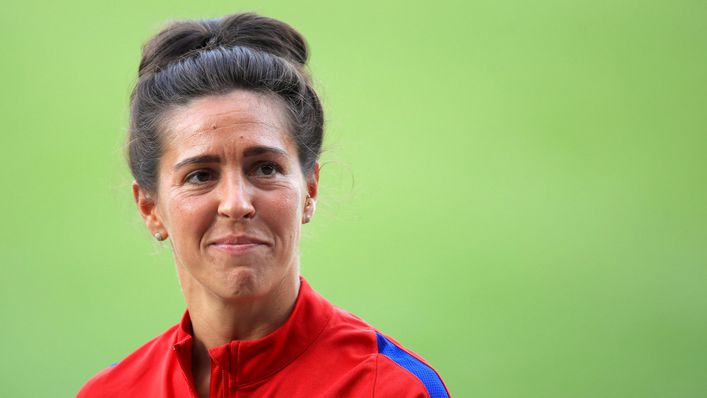 Going Dutch
Wiegman's experience as a player and a coach is why many feel she is the right choice to lead the Lionesses to glory.
And Williams admits that is what England were missing during her playing days — particularly when former men's player Neville was at the helm.
She added: "It's not that I wasn't a fan of Neville, it was more about me questioning what he knows about the women's game.
"Men's and women's football are different, whether you want to accept it or not, they are. I've never been in a men's changing room before but I know it'll be totally different to a female dressing room.
"The way the game is played and the money that's in the game and the pressure they deal with. The expectation between the men and women's game is so different.
"We need to stop comparing and just accept them in their own right. I feel Neville never knew enough about the women's game to take this team to the next level.
"We went from bronze in the World Cup [in 2015] and we needed someone to take us to gold. I just didn't believe he was the right man to do that.
"He brought media attention to us and he certainly grew our game in that sense.
"But on the pitch I just felt we needed someone who had been there, done it and won it to take the group to the next stag — and now we have that."
Lauding Lauren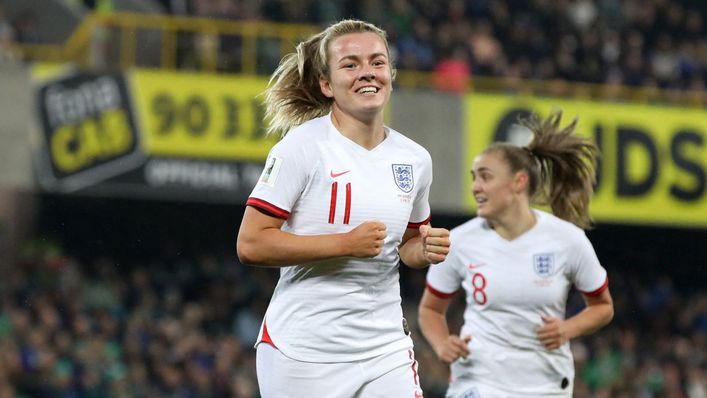 With England's Euro 2022 opener against Austria at Old Trafford less than a month away on July 6, Wiegman will announce her 23-player squad for the tournament on Wednesday.
One player almost certain to claim a place is Manchester City striker Lauren Hemp, 21, who was awarded the PFA Young Player of the Year award on last night after an excellent 2021-22 campaign.
Both Scott and Williams agree that Hemp, who scored 10 goals in 22 Women's Super League appearances last term and has six international goals to her name, could be pivotal to the Lionesses' chance of success.
Asked on her player to watch this summer, Scott said: "Lauren Hemp. She's been fantastic for both club and country.
"When you look at all our recent games and you look to where the spark has been, she's a player who's got on the ball, demanded the ball and got at players and made things happen.
"I just hope she continues that now when it's on that next level, the world stage where everyone is watching. But I believe she can."
Williams added: "Hemp's form has been incredible. She's taken everything in her stride. The pressure they [Manchester City] put on her to deliver week in, week out doesn't seem to faze her.
"I'm sure there is something in her mind that she struggles with but she certainly doesn't show it."
Follow every game live from the Women's Euros this summer across TV, radio and online on the BBC.
Tags