Scotland boss Clarke to take stock over Newcastle duo after England match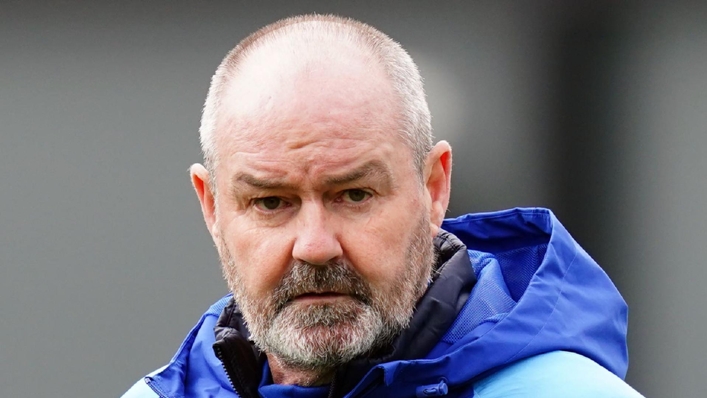 Scotland manager Steve Clarke will take stock of his attempts to bring aboard Newcastle pair Elliot Anderson and Harvey Barnes after Tuesday's Hampden friendly against England.
Whitley Bay-born Anderson, who has a Scottish grandmother, spent two days with Scotland last week before withdrawing from the squad before their trip to Cyprus due to injury.
England manager Gareth Southgate has since expressed admiration for the Newcastle midfielder and stated his backroom team would be taking the situation up.
The 20-year-old has been capped at several levels for Scotland but has also attended an England Under-19 training camp.
Clarke said: "We like the player as well so Elliot will still have that choice to make.
"When I come out of this camp I will look at what we have done, what we have had, what's occurred over this camp, we will do a debrief on it and then we will shape what we do from there."
Former Leicester winger Barnes is reported to be considering a switch of allegiance after playing once for England in a friendly win over Wales three years ago.
The 25-year-old was born in Burnley and brought up in Leicestershire but has Scottish grandparents.
When asked about Barnes, Clarke said: "Probably the same comment, to think about that after.
"We want the best players we can possibly get. If they are eligible for Scotland and they have a chance to play for us and they can improve the squad that I've got – which is not an easy thing to do…
"And I get all the story round it, because we are playing England you want to speak about Elliot, you want to speak about Harvey.
"I quite like speaking about the boys I have got because they have put us in a really good position and they deserve a lot of credit for that."