Scherzer stars with 11 strikeouts as Mets double down on Braves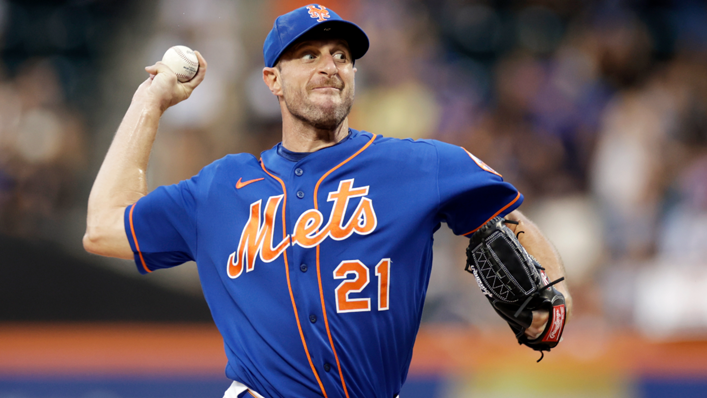 Max Scherzer delivered 11 strikeouts across seven innings to cap a perfect day for the New York Mets who swept their divisional double-header with the Atlanta Braves on Saturday.
The Mets got past the Braves 8-5 in the matinee game, followed by a 6-2 victory in the evening led by Scherzer's impressive outing.
The wins were critical in the National League (NL) East where the Mets improved to a 69-39 record ahead of the reigning world champions at 64-45.
Scherzer was at his vintage best for the Mets, amid tension given the Braves had recently closed in on Mets in the race for first place ahead of the five-game series.
"This is what you play the game for," Scherzer said. "You play to face the best, especially deep in the season. You grind it out here in the NL East."
Scherzer's 11 KS means he sits fourth on the all-time MLB list for most 10 or more strikeout games by a pitcher with 109, behind Nolan Ryan (215), Randy Johnson (212) and Roger Clemens (110).
Yankees shut out as Montgomery stars
Jordan Montgomery came back to haunt his former employers only days after being traded as the St Louis Cardinals defeated the New York Yankees 1-0.
Montgomery pitched five scoreless innings for the Cardinals who triumphed courtesy of Paul Goldschmidt's first-inning run driven in by Nolan Arenado.
The Cards new left-handed pitcher, who was involved in the trade deal for Harrison Bader, only managed one strikeout but only allowed two hits and a walk.
Dodgers edge divisional rivals
Max Muncy's fifth-inning go-ahead three-run blast helped the Los Angeles Dodgers topple the San Diego Padres 8-3 in their National League (NL) West battle.
The Dodgers were trailing 3-2 at the time, but Muncy's intervention turned the tide. The Dodgers extend their lead in the NL West with a 74-33 record compared to the Padres who are 61-49.
The home run was Muncy's 11th for the season. Will Smith also had a solo home run, to finish with three hits with two runs and three RBIs.