Schalke end Gazprom partnership amid Russia's invasion of Ukraine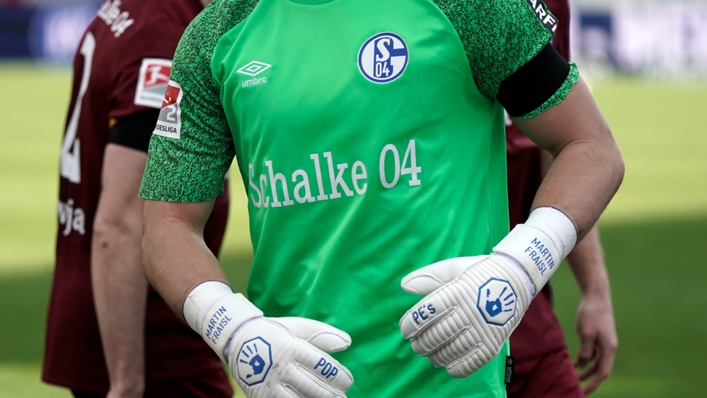 Schalke have confirmed they have decided to end their partnership with Gazprom, the Russian energy company.
Gazprom have sponsored Schalke since 2007 but on Thursday, the German club – who were relegated to the second tier last season – confirmed they would remove the company's branding from their shirts.
That decision was made following Russia's invasion of neighbouring Ukraine, a conflict that has since escalated.
Gazprom is majority state-owned and the country's largest company in terms of revenue.
On Monday, Schalke announced it would be cutting ties with Gazprom altogether.
"The FC Schalke 04 managing board and supervisory board have come to the agreement to end the club's partnership with Gazprom prematurely," a Schalke statement read.
"The club are currently in discussions with representatives of the current sponsor and further information will be released at a later date.
"This decision does not affect the club's financial capabilities. The club's leadership are confident of being able to announce a new partner in the near future."
Governments around the world have placed political and financial sanctions on Russia in response, with many sporting bodies following suit.
In football, UEFA has stripped St Petersburg's Gazprom Arena of this season's Champions League final, while the football associations of Poland, Sweden and the Czech Republic have refused to play Russia in next month's World Cup qualifiers.
The English FA has also promised to boycott any matches against Russia at all levels for the foreseeable future.
On Sunday, FIFA responded by ordering Russia to play under a neutral banner as the Football Union of Russia (RFU), with their home matches to be played at neutral venues behind closed doors, though Poland still insisted they would not play next month's scheduled qualifier.
Chelsea owner Roman Abramovich, meanwhile, said that he is handing over the "stewardship and care" of the club to the trustees of its charitable foundation.
Tags