Berhalter claims 'scary' England can win the World Cup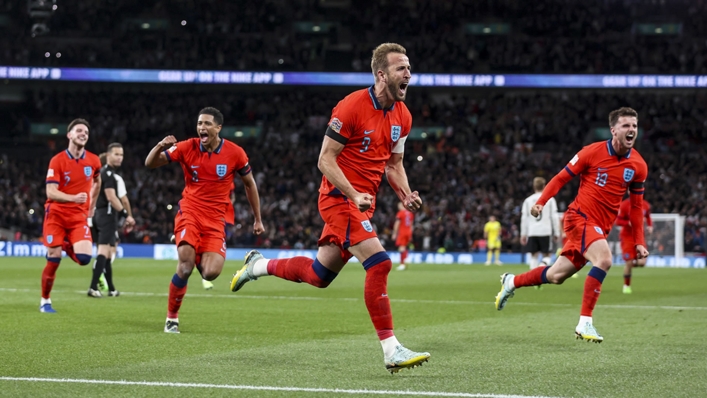 England have the quality to win the World Cup and represent "scary" opponents for the United States, according to coach Gregg Berhalter.
The USA have been drawn alongside the Three Lions, as well as Wales and Iran, in Group B for this year's finals in Qatar.
England's two major tournaments under Gareth Southgate have seen them reach a World Cup semi-final in 2018 and finish as runners-up at Euro 2020, but the manager has come under scrutiny after a poor Nations League campaign.
England were relegated from League A after picking up just three points from their six games.
But USMNT coach Berhalter remains wary of England's quality, saying: "It's scary thinking about how we're going to beat them. We'll look at some of the games, look at some of their vulnerabilities and try to exploit that.
"For us, it's looking at the group as an entirety, not just focusing on England, because we know that's one of the games that makes up 33 per cent of the games we have in the opening round.
"Our job, our goal, is to finish in the top two and move on."
The USA held England to a 1-1 draw in their opening game at the 2010 World Cup in South Africa, but Berhalter believes the Three Lions will be tougher opponents this time around as they are genuine contenders.
"What I would say is I don't know if the expectations have always been in line with the quality of the squad," Berhalter added.
"Back in 2010, realistically, I didn't think they had the squad that can win the World Cup, right? But now it's different. Now I think we all agree they have a squad that can win the World Cup.
"Gareth, in my opinion, has done a great job of helping the players cope with that pressure, using the jersey as a cape rather than a straitjacket and really giving them the freedom to play on the field.
"[He is] giving them the idea that they can represent their country in a positive way and make the country proud."
Tags