Salah holding all the cards thanks to world-class performances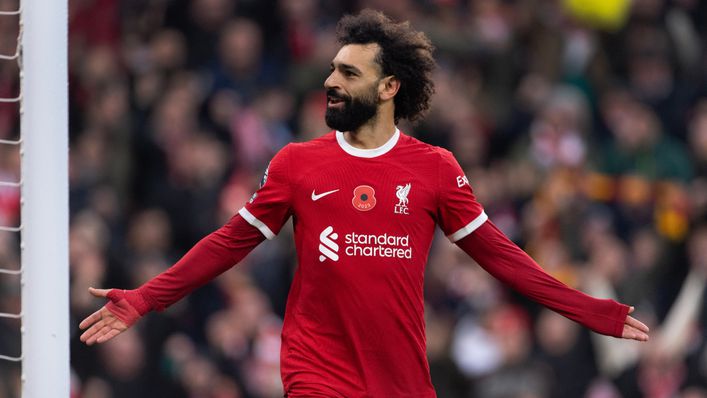 Mohamed Salah is enjoying his best season for many years at Liverpool.
At an age when many players begin to slow down, the 31-year-old Egyptian has made a stunning start to the 2023-24 campaign.
With 12 strikes in all competitions, the Reds forward is replicating the sort of goalscoring form that he produced when he first arrived at Anfield in 2017.
Ahead of Egypt's 2026 World Cup qualifier against Djibouti this afternoon, we break down the numbers and examine how he is rolling back the years.
Throwback season
Salah's 10 goals in 12 Premier League matches equates to 31.6 goals over 38 games.
His best ever total came back in 2017-18, when he scored 32 goals in his debut season at Liverpool.
While Salah has remained a deadly goalscorer since that stunning campaign, he has never been quite so lethal as when he first arrived. Until now.
Last season's tally of 19 league goals in 38 games was his joint-lowest effort during his time on Merseyside.
The departure of Sadio Mane in June 2022 had robbed Jurgen Klopp's No11 of his regular supply line.
Salah is now alongside a new cast of attackers and the arrival of Darwin Nunez in particular seemed to signal a move to a deeper role where he could do less damage.
Yet the Uruguayan has assisted seven Premier League goals for the Liverpool legend since arriving at the start of last season. Only Kevin De Bruyne has set up Erling Haaland more often (eight).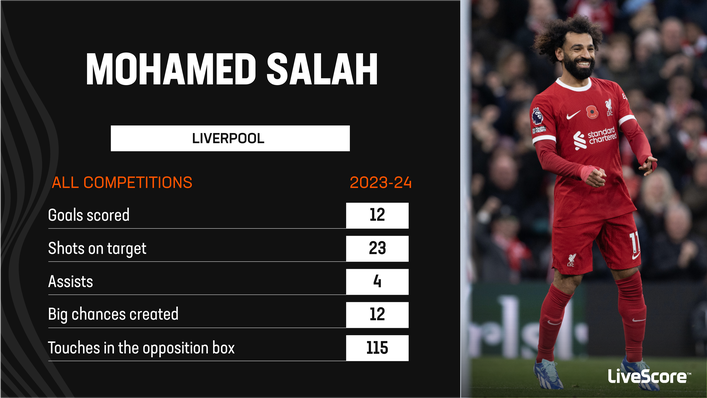 World class
Klopp recently spoke about Salah's ability to adapt to new roles and thrive.
He said: "The young Mo was a super-fast player who could go in behind, played at Roma together with [Edin] Dzeko.
"Here, from the first day he had to do different things. He adapted extremely well.
"But the playmaker in that front row was probably more Bobby [Firmino] setting things up.
"And you don't need then two players who are a bit deeper. It's not that good anyway because you need players in the box, you need players who bring the ball over the line.
"Now it's slightly different, especially with Darwin when he is playing, we have another speed player up there.
"So that changed Mo's position, definitely, and he is smart enough to adapt to all these different things.
"Yes, massive development since he arrived, but he was in all phases world class and that is probably the best you can say about a player."
Saudi interest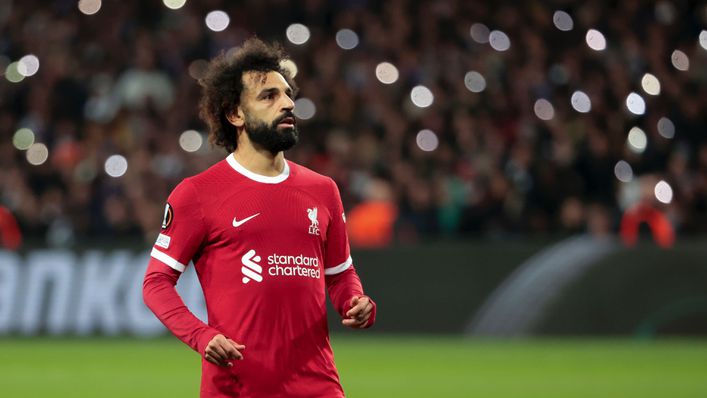 An interesting subplot in Salah's superb season is the possibility of a transfer to Saudi Arabia.
Al-Ittihad reportedly bid £100million for the attacker over the summer, which could have risen to £150m with add-ons.
Liverpool rejected the offer but one wonders what might have transpired had the initial bid come earlier in the transfer window, rather than just before the end, with little time to sign a replacement.
Now that Salah is back to his very best, a January sale looks unlikely, especially if the Premier League giants are in the mix to win the title.
His contract expires in 2025, so the issue could resurface next summer, with the ex-Chelsea man holding all the cards.
As Salah is showing no signs of slowing down, Liverpool's desire to keep him could match Al-Ittihad's ambitions to sign the world-class talent.
Tags