Russian gymnast Kuliak banned for one year for wearing 'Z' on podium
Nicholas McGee
Stats Perform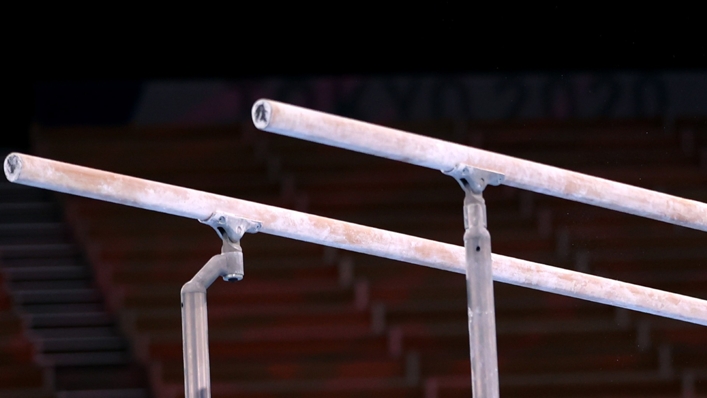 Ivan Kuliak has been banned for one year by the International Gymnastics Federation (FIG) for wearing a Russian war symbol on the podium next to a Ukrainian competitor in March.
Kuliak taped the letter 'Z' to his chest after winning bronze in the parallel bars final at the Apparatus World Cup in Doha, displaying it as he stood next to gold medallist Illia Kovtun from Ukraine.
The Z has become a prominent symbol of Russia's invasion of Ukraine and has been painted on military vehicles and worn by Russian pro-war politicians.
Kuliak was investigated by the Disciplinary Commission of the Gymnastics Ethics Foundation (GEF), which elected to disqualify him from the Apparatus World Cup, ordering him to return his bronze medal and his prize money.
Announcing additional sanctions against Kuliak, a FIG statement said: "Mr Kuliak is not allowed to participate in any FIG-sanctioned event or competition organised by an affiliated FIG member federation for one year as of the date of this decision.
"If the protective measures keeping Russian athletes from competing are still in place on 17 May 2023, the ban shall continue and expire six months after the removal of said measures."
Kuliak has 21 days to appeal against the decision.