Russell confident Mercedes will 'definitely' be better in 2023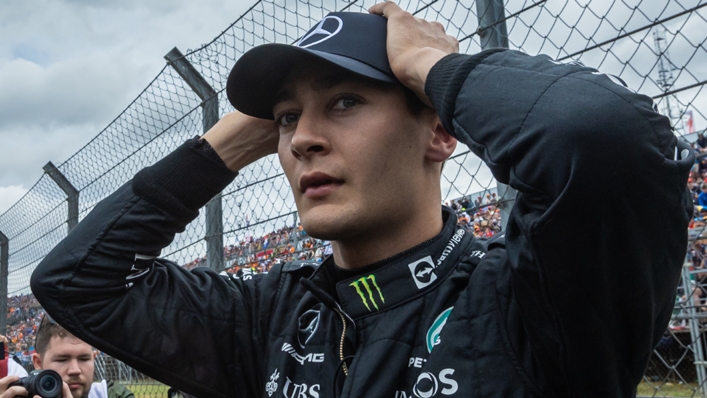 George Russell has faith Mercedes will be much more competitive next season, believing they "just got it wrong" this year.
The Silver Arrows had won eight consecutive constructors' championships heading into 2022, also taking the drivers' title in seven of those seasons – including six for Lewis Hamilton.
But Russell's move to Mercedes coincided with a dismal year for their car, unable to match the pace of Max Verstappen's Red Bull.
Mercedes were third in the constructors' championship, with Russell fourth in the driver standings and Hamilton down in sixth.
That is not a theme Russell expects to continue into 2023, however, confident Mercedes are still capable of producing a title-winning car.
"They haven't forgotten how to build a fast race car," Russell told BBC Radio Norfolk. "We just got it wrong this year.
"We got the philosophy wrong. We went down a route which turned out to be the wrong route.
"Sometimes it takes you a long time to dig yourself out of that hole. Now I feel we've dug ourselves out of that hole and we're building on top of that.
"We are a step behind Red Bull and Ferrari and we've got a lot of catching up to do – but we're definitely going to be in a much stronger position from race one next year than we were this year."
Russell ended his wait for a first career win at the Sao Paulo Grand Prix in the penultimate race of the year, but he is hungry for more.
"When you join a team like Mercedes, you're expecting victories," he said. "I felt ready to fight for race wins and championships this year, but you've just got to manage your expectations.
"You've got to change those sights slightly, and it's been really intriguing for me this year, seeing how the team deal with this situation.
"I'm here for the long haul, and even though I wanted victories and [to be] fighting for that championship in 2022, as a team these struggles are going to set us up for the coming years.
"I hope I look back in 10 years' time and say the 2022 season was a positive one in the journey."
Tags