Rom has the Luk of a player with a point to prove after rejoining Chelsea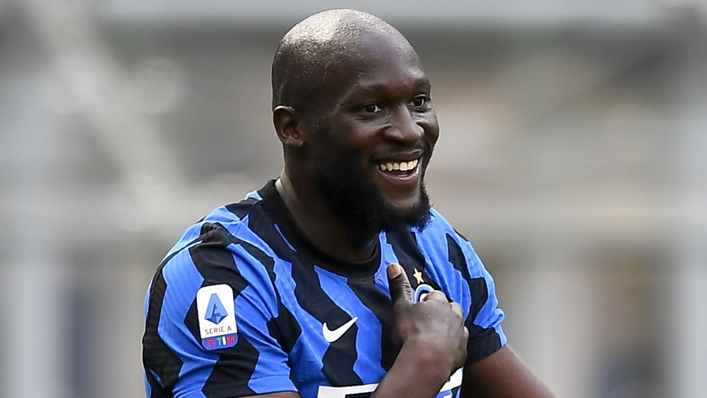 Romelu Lukaku has rejoined Chelsea from Inter Milan for £97.5million — and he intends to take care of some unfinished business at Stamford Bridge.
After completing a medical in Milan earlier this week, Lukaku, 28, has signed a five-year deal with the club he first joined from Anderlecht in August 2011.
The Belgian hitman made just a handful of appearances for the Blues but enjoyed loans with West Brom and Everton before departing for Goodison Park on a permanent basis for £28m seven years ago.
Goals continued to flow at Manchester United and Inter, where he lifted the Serie A title last season, and Lukaku cannot wait to grab his second chance in London.
He said: "I'm happy and blessed to be back at this wonderful club.
"It's been a long journey for me. I came here as a kid who had a lot to learn, now I'm coming back with a lot of experience and more mature.
"The relationship I have with this club means so much to me. I supported Chelsea as a kid and now to be back and try to help them win more titles is an amazing feeling."
Lukaku, who has already netted 113 goals in 252 Premier League appearances, added: "The way the club is going fits my ambitions perfectly at 28 and just coming off winning Serie A.
"I think this opportunity comes at the right time and hopefully we can have a lot of success together.
"Since I left Chelsea, it's been a long journey with a lot of ups and downs.
"But these experiences made me strong and the challenge is to try to help the team win some more trophies. I can't wait to get started and to help the club achieve more success."
Chelsea fans will hope Lukaku can play a part when Thomas Tuchel's side open their league campaign at home to Crystal Palace on Saturday.
And club director Marina Granovskaia clearly believes the European champions will be stronger than ever with him in the squad.
She said: "We are absolutely delighted to be bringing him back to the club he loves and are excited to be adding his talent to our Champions League-winning squad.
"We are looking to build on last season's success and he will play a big role in achieving our targets.
"I'm sure all Chelsea fans will join me in saying welcome home, Romelu!"
Tags