Roethlisberger refuses to be drawn on future amid Steelers exit speculation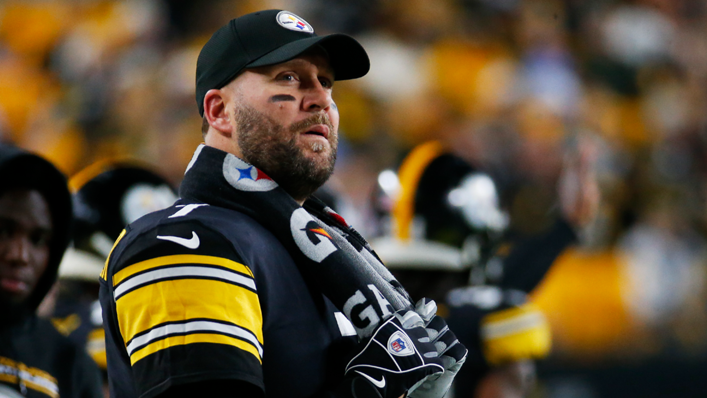 Ben Roethlisberger deflected questions regarding his NFL future following the Pittsburgh Steelers' 20-19 win over the Baltimore Ravens on as rumours mount about an offseason departure.
Roethlisberger has reportedly former team-mates and people within the Steelers organisation that he expects 2021 to be his final season with Pittsburgh.
There were doubts over the 39-year-old quarterback before he committed to another campaign in Pittsburgh.
Drafted by the Steelers in 2004, six-time Pro Bowler Roethlisberger has guided the franchise to two Super Bowl victories during his career at Heinz Field.
After helping the Steelers hold off the high-flying Ravens on Sunday, Roethlisberger dismissed the report as he refused to be drawn on his future.
"I haven't told everybody that, no," Roethlisberger said at the post-game news conference after the Steelers snapped a two-game skid and three-game winless run in total. "Honestly, we've just got done with this game, I'm exhausted.
"We play in a couple hours, it feels like. That's my focus. My focus is on Minnesota and what we have to do to get ready.
"I'll address any of that stuff after the season. I've always been a one-game-at-a-time, one-season-at-a-time person. I'm going to stay that way."
Steelers head coach Mike Tomlin insisted there was no distraction to manage, fresh from Roethlisberger throwing two touchdown passes, completing 21 of 31 attempts for 236 yards, to beat the Ravens.
"There's nothing to manage," Tomlin said at the news conference. "Ben doesn't allow it to become an issue.
"Ben has been pretty solid in terms of his expressions that he's singularly focused on what it is that we're doing now. He'll deal with those things on the other side of this journey, and I'm with him on it."