Rodgers wishes Brady happy birthday
Patric Ridge
Stats Perform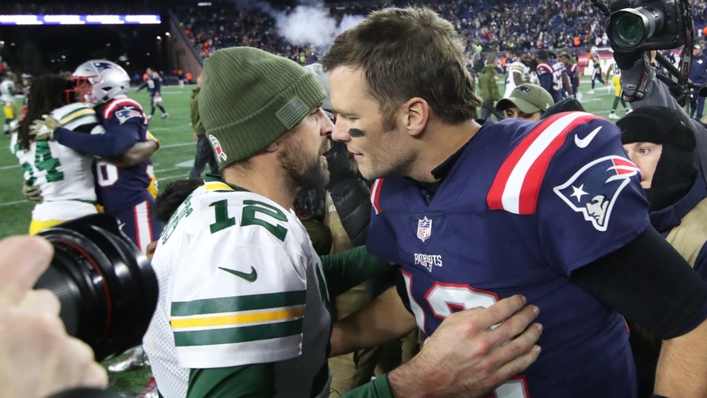 Green Bay Packers quarterback Aaron Rodgers sent Tom Brady birthday wishes, but left little room for doubt over his intention to retire before the age of 45.
Brady, a seven-time Super Bowl champion, turned 45 on Wednesday. The Tampa Bay Buccaneers QB retired in February, but reversed that decision just 40 days later and is now set for his 23rd straight season in the NFL.
Rodgers, meanwhile, is ready to go again with the Packers after signing a bumper contract back in March. The 38-year-old was named the NFL's Most Valuable Player for 2021, winning the award for a second year running and a fourth time overall.
But when asked if he planned on matching Brady by playing until he is 45, 38-year-old Rodgers told reporters bluntly: "No. Happy birthday [to Brady]."
Brady topped the charts for touchdown passes last regular-season, recording 43 from 17 games, though Rodgers boasted a better pass completion percentage (68.9 – the third-best in the league) and the NFL's best TD percentage (7.0).