Rodgers confirms broken thumb on throwing hand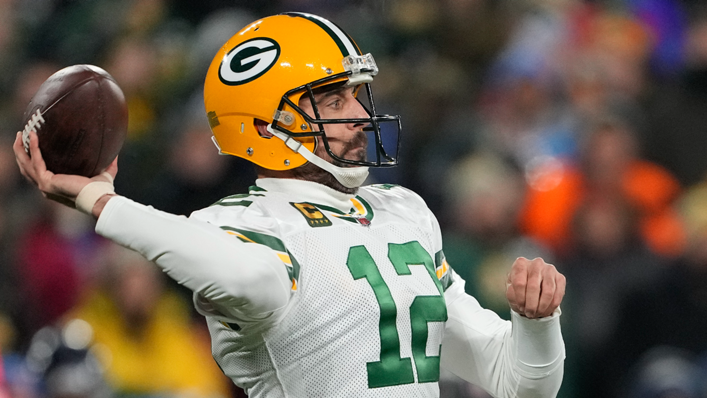 Green Bay Packers quarterback Aaron Rodgers revealed he has been playing with a broken thumb on his throwing hand but insists it "doesn't make a difference" to him playing.
Rodgers reluctantly confirmed on Wednesday that he suffered a right thumb injury on the final play of the October 9 game in Week 5 to the New York Giants in London, a 27-22 loss.
The Packers QB conceded the injury was hurting but not harmful, and insisted it would not impact his availability for Sunday's game against the 9-1 Philadelphia Eagles.
"It doesn't make a difference with me playing," Rodgers told reporters. "It doesn't make a difference. You saw the tape on my thumb. Didn't make a difference."
Since Week 6, Rodgers ranks joint 32nd in the NFL for win-loss (1-5), 28th for total QBR (38), 22nd for yards per attempt (6.7) and 26th for completion percentage (62 per cent), with a minimum two starts. Rodgers has thrown 11 touchdowns and four interceptions during that six-game span.
The Packers had started the season 3-0 but are now 4-7 and appear destined to miss the postseason.
"I think I've had worse injuries I've played with," Rodgers said. "Definitely a challenge, but the days off helped. Feeling better this week.
"I actually didn't even want to get X-rays because I still was going to play but they talked me into it."
The Packers have had an extended break after last Thursday's 27-17 loss to the Tennessee Titans, offering Rodgers additional days to rest the injury.
"I hope it helped his thumb," Packers head coach Matt LaFleur said.
Tags