Page enraged by absence of injured Forest ace Johnson
Wales manager Rob Page has criticised Nottingham Forest for their handling of young forward Brennan Johnson.
Johnson has netted seven league goals for Forest this term but is unavailable for the Dragons' Euro 2024 qualifier against Croatia in Split on Saturday.
The 21-year-old picked up a groin injury in the 3-1 defeat at Tottenham on March 11 only to then play a full 90 minutes in the 2-1 home loss to Newcastle six days later.
Without his talented attacker, Page fumed: "I should have been stronger on Sunday to get Brennan through the door so we could have had eyes on him.
"We were aware of something last week and then he went and played 90 minutes on the Friday and wasn't available to meet up on the Sunday.
"First and foremost I feel for Brennan. He wants to play international football like everybody else.
"As we know, playing for your country is something very special. It shouldn't be taken for granted, by anyone.
"Everybody who has got a responsibility for Brennan should respect that and help him in any way they can."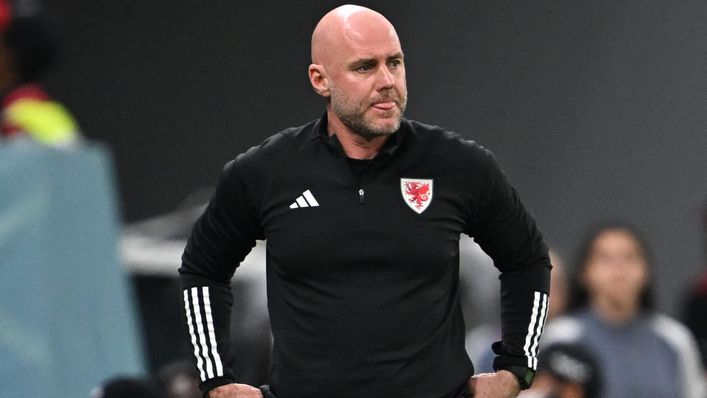 Johnson is enjoying a breakthrough season at the City Ground and is hoped to spearhead the next Welsh generation following the retirements of icon Gareth Bale, as well as midfield duo Joe Allen and Jonny Williams.
His performances have taken Forest to 16th in the Premier League table, two points above the drop zone.
But Page is disappointed with how his compatriot Steve Cooper has managed the 18-cap international.
He added: "[Forest] know the ins and outs of how Brennan is, better than myself, they work with him day in day out.
"Ultimately it's about the player's welfare. In playing 90 minutes on Friday, it has obviously put him out of contention for us.
"What they do now for the rest of the week is out of my control. It's been frustrating, but I've got to pick a team now and focus on other players.
"Like I said, it's very special to be in that changing room and play for your country.
"You shouldn't take that for granted. The people responsible for him shouldn't take that for granted and should appreciate and respect that as well."
Tags