Rising stars have chance to emulate footballing greats at FIFA youth tournament
Jamie Gardner
Press Association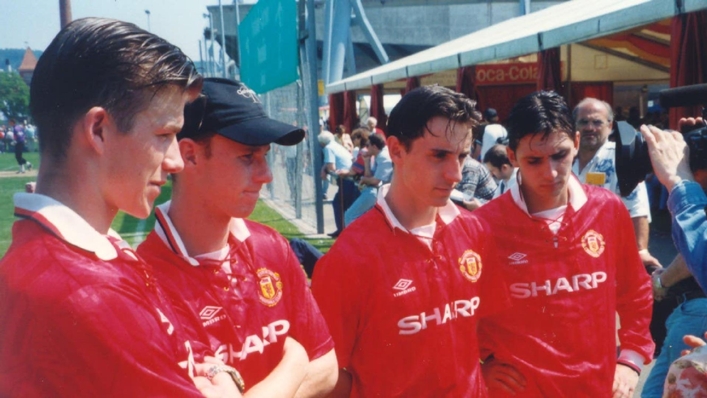 A tournament which gave players like Sir Bobby Charlton, Pep Guardiola and David Beckham one of their first tastes of international competition is poised for its 83rd edition this week.
The Blue Stars/FIFA Youth Cup was first held in the Swiss city of Zurich in 1939, with FIFA assuming the patronage of the event in 1991 before it took on its current name in 1995.
It welcomes clubs' under-19 teams from around the world, and since 2018 a women's tournament runs concurrently with the men's. This year, Liverpool and Arsenal have been invited to the men's and women's tournaments respectively.
Any players in their squads who are in need of any extra motivation heading into the tournament on May 17 and 18 need only look at some of the star names who have competed in the past.
Manchester United's 'Busby Babes' team – featuring Charlton and Duncan Edwards among others – triumphed in 1954, one of 18 titles won in this tournament by the Red Devils.
A decade later, a United side featuring George Best took part. Best, who had just turned 18, wrote a postcard to his parents from the tournament, reporting: "The weather here is brilliant. The food isn't too good. The girls are fabulous."
United's 'Class of 92' also took part, with Beckham playing in the tournament alongside Gary Neville every year between 1992 and 1995. Paul Scholes also featured in 1992 and 1994, while another United star Roy Keane took part in the event for Nottingham Forest in 1990.
Manchester City manager Pep Guardiola is another Blue Stars alumnus, having played at the 1988 tournament for Barcelona alongside Albert Ferrer. The pair would go on to help the Catalan giants become champions of Europe just four years later.
Current Arsenal midfield star Lia Walti sees the event in her home country as an event the young Gunners should relish playing in.
"Looking back at my childhood, it was mostly small tournaments we played,
or tournaments at weekends when we used to camp overnight," the Switzerland international told fifa.com.
"So yes, I would have loved to have had more of those tournaments as they gave me some of the best memories from my childhood. I'm sure that nowadays women and girls have more opportunities than 15 or 20 or years ago when I was at that age.
"At the beginning (of my career) we could hardly make a living from the game, the pitch conditions were bad and there were only a few spectators.
"Now the time (for women's football) has come, and everything is a bit closer to the men's game. Not yet on a financial level, but the situation in general, with better pitch conditions, lots of fans, big stadiums and more support."
Walti described the Arsenal team which will go for glory in Zurich as "physical". They will be up against Swiss sides Basel and Zurich, along with Swedish outfit Rosengard in Group A.
The top two from the group advance to the semi-finals to take on the top two from Group B. The teams finishing third and fourth in each group will also face each other.
The men's competition follows the same format. Liverpool are in Group B alongside founding club Blue Stars, their Zurich neighbours Grasshopper and Brazilian side Corinthians.
Tags