Ancelotti insists Real Madrid mistakes against Barcelona 'will not be repeated'
Joshua Challies
Stats Perform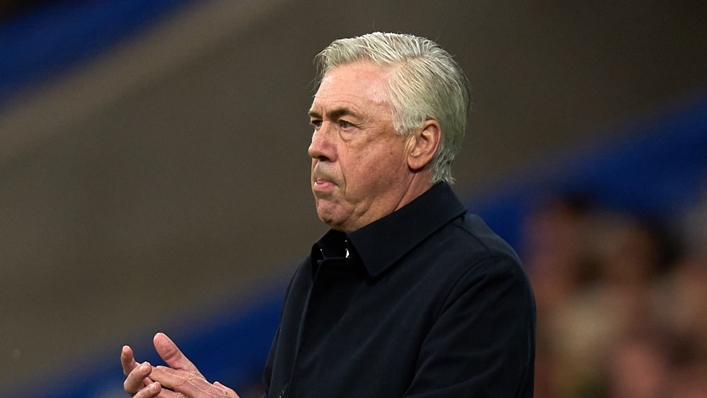 Carlo Ancelotti vowed Real Madrid will not endure the same mistakes as they did in the Supercopa de Espana ahead of Thursday's latest Clasico in the Copa del Rey.
Defeat in Saudi Arabia resulted in Barcelona's first trophy of the Xavi era and a treble-winning campaign for Los Blancos' fierce rivals remains on the cards.
There is a crucial month or so ahead for Madrid, with both legs of the Copa del Rey semi-final coming as part of a trio of Clasicos that also sees the pair meet in LaLiga – where Barcelona currently hold a seven-point lead.
Mistakes proved costly in the previous meeting in Riyadh, but Ancelotti insisted those errors will not happen again.
"In the Super Cup we lacked commitment, with individual mistakes that will not be repeated," he told a press conference.
"We are close to winning an important competition and we will compete. It's not the decisive game, but we want to take advantage.
"We do not have the desire for a rematch of the Super Cup, but because we are close to a title, the boiler rises in temperature."
Ancelotti believes that slight progress has been made compared to last year, with Madrid continuing on three fronts as they also hold a first-leg advantage over Liverpool in the Champions League last 16.
"So far, I have said that, compared to last year, we have two points less in LaLiga. But we were also out of the Copa del Rey," he added.
"We're not much better off than last year; we're where we've deserved to be. But now comes the good stuff.
"We've got to March competing in all competitions. Let's see if we can win something."
Tags