EXCLUSIVE
Rachel Yankey column: Lionesses must be more clinical against Norway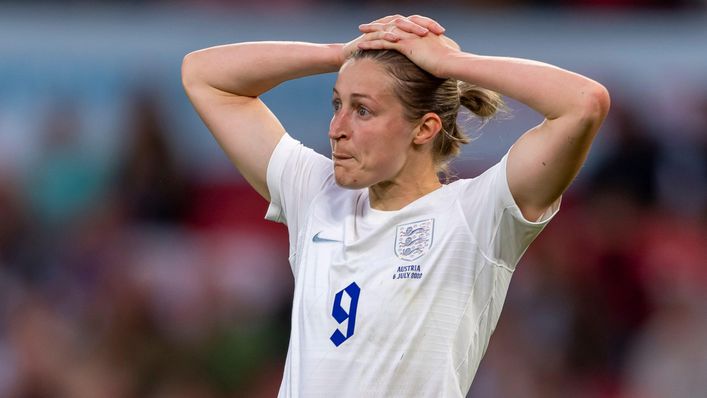 It was great to see England get the win in their Women's Euro 2022 opener against Austria — but Norway will be a much bigger test.
In the first game, you've just got to find your feet, get rid of the nerves and make sure you win it. I wouldn't worry about the performance, the result was more important.
Fans of the men's senior team probably wouldn't understand the magnitude of last Wednesday's game for the Lionesses.
The women's game has come a long way and to have 68,000 fans watching them at Old Trafford in the opening game of the tournament, there was so much pressure.
With all the build-up ahead of the game, that takes its toll on players. There's going to be a bit of emotion there.
To get that game out of the way is probably a good thing and now they can settle down and really build on it and look at their performance.
I still feel the same way about England as I did before the start of the tournament.
They have the potential to go all the way. I still feel there's going to be some difficult teams and games to come.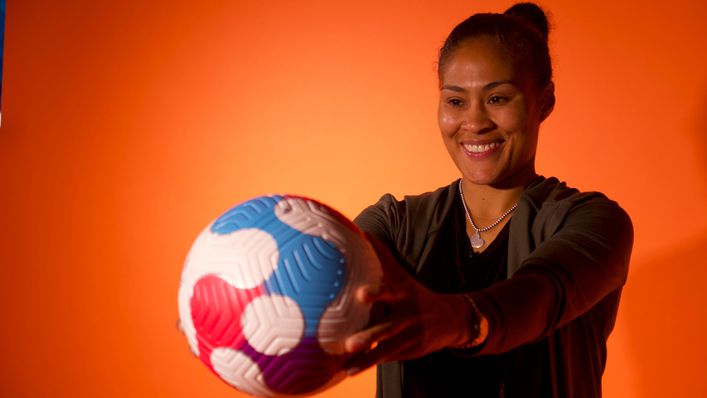 It's going to be tough against Norway and we'll be able to see where England are as a team in that game.
Norway will be up there as one of the sides who will get through to the knockout phase and go far in the tournament.
Our attacking options look really good but we were nowhere near clinical enough — the Lionesses will have to improve on that against tougher opponents.
You imagine that Norway game will be quite tight. Opportunities are going to be rare so being clinical will be crucial. If you get one opportunity, you need to take it.
England had 15 chances against Austria and only five were on target. That's not a good ratio and needs to be better.
Against better opposition, you'll get less chances and will need to put them away. That definitely needs to improve when you're playing tournament football.
Mead shines again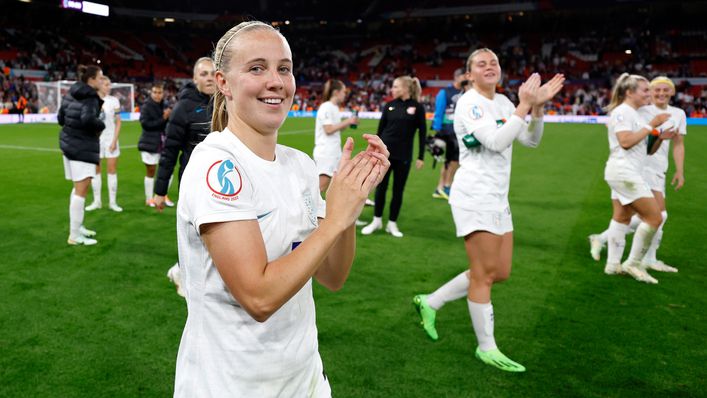 I thought Beth Mead played really, really well against Austria. She took her goal brilliantly and that first touch was outstanding!
England have great attacking options but she is the one who seems to be in really good form and have so much confidence.
Some of her movement is so dynamic. She's a really quick thinker.
For the goal, the chest control and then being able to flick it over the goalkeeper, it was really good movement in the way she came in off the line.
I think she's a really important player but I don't think she starts every game because we've got so many options in those attacking areas.
However, she can really influence games whether she starts or comes off the bench.
Norway test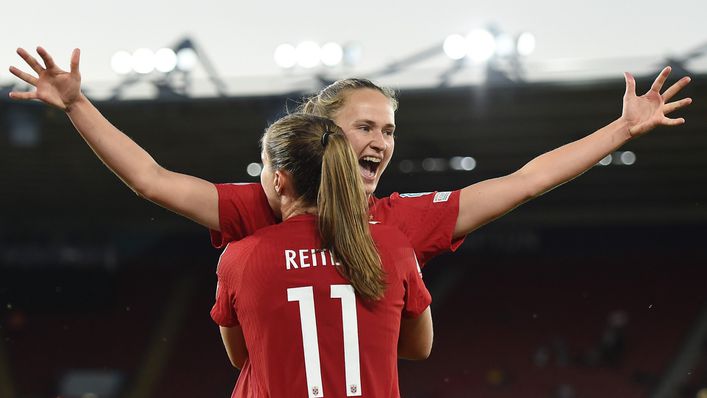 England will need to watch out for Norway's threat in attack.
They have creativity in Guro Reiten, who is a little bit like Beth in that her club form has been outstanding coming into the tournament. She was fantastic for Chelsea.
In Norway's 4-1 win against Northern Ireland, I was just thinking how clever she is in the way she creates and passes the ball.
She finds gaps and spaces that others just don't see. You saw from free-kicks and set-pieces that she's key in that as well.
Keira Walsh in holding midfield, if she plays there again, really has to protect her centre-backs. They are going to have more work to do than they did against Austria.
The Norwegians also have Caroline Graham Hansen, who is a Barcelona forward. She's absolutely fantastic and rapid as well.
For that reason, I would maybe play Demi Stokes at left-back over Rachel Daly just to match Graham Hansen's pace. That would be a good match-up.
We have to make sure we stop these players assisting and producing. [Ada] Hegerberg had a lot of chances against Northern Ireland but she couldn't quite finish as well as we've seen for Lyon.
Sooner or later, though, she'll probably put them away so England need to be solid in defence and in how they play.
Stick with the centre-backs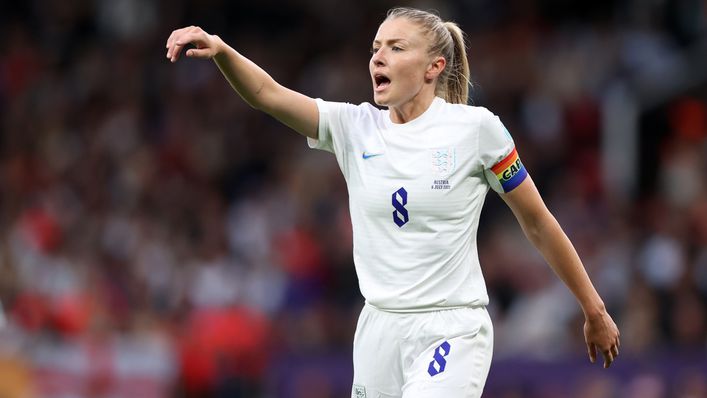 Sarina Wiegman's decision to start Leah Williamson in defence alongside Millie Bright was a talking point before the Austria game.
It's a hard one to look at really because Alex Greenwood has done absolutely nothing wrong. She formed a good partnership with Millie and I liked the balance with those two.
She's left-footed and her distribution is fantastic — she can offer the team a lot.
But I'd also be quite wary of swapping and changing a partnership. You want to make sure that your centre-backs feel comfortable.
Sarina has gone with Leah and Millie and sees that as her No1 partnership, so she should probably stick to it now.
But you never know and if she put Leah back into midfield and Alex came back in it wouldn't surprise me. That's the beauty of the team — there are so many options!
In a normal way of looking at football, you don't change your centre-back partnerships. You keep that and let them blend and bond for the rest of the tournament.
The strength in depth England have will be hugely important. It's a squad game and there are so many players now that it can't just be the XI.
The further you get in the tournament, fatigue will start to play more of a part. Fingers crossed there will be no injuries but you need to be able to rotate your squad.
Continue on the front foot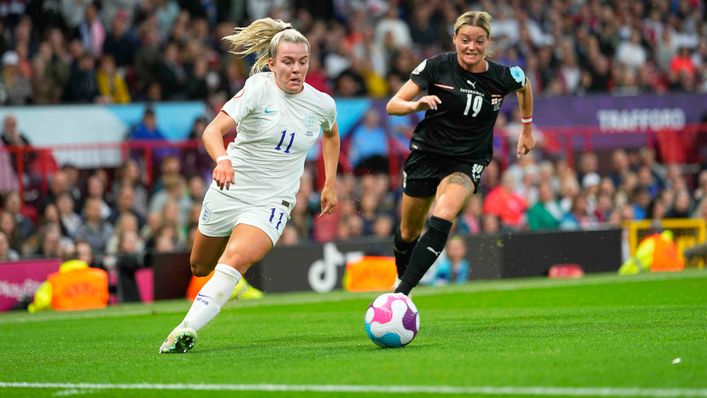 Despite Norway's strengths, I hope England still take the game to them as they have done under Sarina so far.
The opponents need to be showed the respect they deserve, but we shouldn't change who we are.
I can't see Sarina changing to go more defensive. She believes in what she's doing.
Back to her days with the Netherlands, she has always played free-flowing and exciting football so I would be surprised if she changed that.
England's strength is the opportunities they can create with their attacking players, with Lauren Hemp and Fran Kirby on the ball along with Beth as well.
You don't want to lose that part of our game by asking those players to do a more defensive role.
The support they'll continue to get throughout the tournament is huge. I don't think it's a pressure to these players — they see it as an opportunity to excite the crowd and go and show everyone how good they are.
They can thrive on the fact they've got the crowd and the majority are cheering you. It can definitely work in their favour and they can continue to use that as a positive going forward.
Rachel Yankey was speaking to Cian Cheesbrough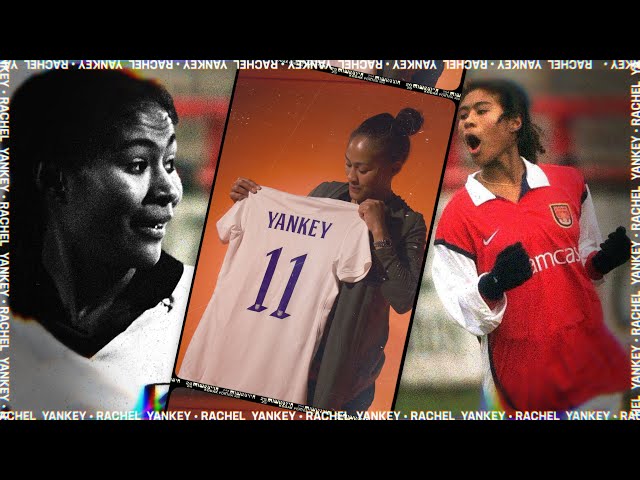 Tags