Pyledriver doing everything right en route to King George defence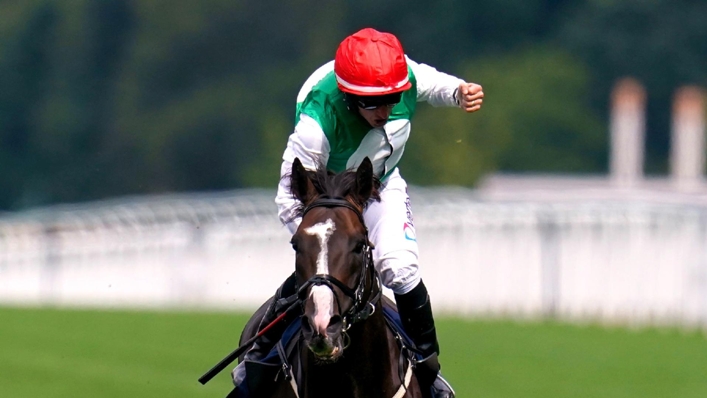 King George VI And Queen Elizabeth Stakes winner Pyledriver is on course for the defence of his title and could use the Hardwicke Stakes as a stepping stone as he nears a return from injury.
William Muir and Chris Grassick's stable star has not run since taking the all-aged midsummer Group One highlight last July.
He was being prepared for a tilt at the Prix de l'Arc de Triomphe when he suffered setback and plans for a return to the Dubai Sheema Classic, in which he finished fourth in the spring of 2022, were similarly scotched when he met with an injury to his near foreleg.
Pyledriver, who runs in the colours of the La Pyle Partnership, also won the Coronation Cup in 2021 and finished second in that race to Hukum last year.
Muir is hopeful the six-year-old can return to Ascot for the Group Two Hardwicke on June 24.
"Pyledriver is just starting to come along now," he said. "He did his first piece of work on Friday.
"We have brought him along nice and gently this time and he's doing it really nicely. He is doing plenty of cantering.
"He did his first gallop on Friday and he swims every night, which is something a bit new, because we have not done that before, but we thought we would try to get him to the Hardwicke, which is just under three weeks away.
"He swims like a natural. It scares me, because I don't like going swimming, but he doesn't mind it."
However, the Lambourn trainer is mindful the horse's primary targets are towards the end of the year and the option of missing his King George prep is still on the table.
"It is not a big issue if he doesn't go there, but he'll only go if I'm happy he's 90-95 per cent straight fitness-wise," Muir added.
"Those type of races are big races. The object was to go to the King George again, then prioritise getting to the Arc. Then you have all these international races at the back-end of the year.
"The Hardwicke, though it sounds stupid to say it, is a race to bring him on for the King George.
"The best races for him, and for the prize-money, are later on in the year, so the longer I wait now, he won't be over the top when we get to the end of the year.
"You can over-do it by racing a lot, and when you get to internationals like Kong Kong and the Breeders' Cup, you can go past your best.
"If in the next two weeks we can get him where we want him – which we can do, as when we were getting him ready for Lingfield I thought I was struggling to get to the Winter Derby, he had two gallops and then 'bang' he was there and he was bouncing – if he says to me 'yes', he'll be there.
"And if he says 'no', he won't be. We'll see how he gets on, but there's no big issue if he doesn't go to the Hardwicke."