Putellas pushes back on 'rebels' tag as Spain players continue Vilda strike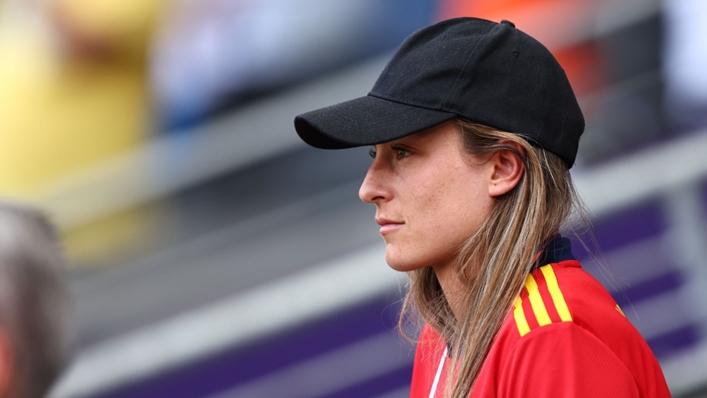 Alexia Putellas has pushed back on the suggestion Spain's striking players are "rebels" amid their ongoing dispute with the national team and coach Jorge Vilda.
Following their qualification for the Women's World Cup in September, 15 players rendered themselves unavailable for selection, citing the "situation" around La Roja.
The RFEF has so far stood by Vilda, despite pleas from the striking group for him to be moved on over reasons involving their emotional health, presenting a stalemate ahead of the tournament in July.
Putellas has rejected the idea those players are in the wrong, with the Barcelona midfielder at pains to stress the view of her colleagues.
"We are not rebels," she told beIN SPORTS. "It's exhausting having to constantly claim improvements to perform better. I don't think you have to put adjectives of this type.
"It is a problem between the players and the federation. Private conversations have been leaked, and this situation does not benefit anyone.
"We want the players to be able to focus one hundred percent on performing. It's exhausting having to constantly claim upgrades. The leaders should improve our conditions without [us] having to ask all the time."
Vilda omitted striking players from his squad for the 2023 Cup of Nations, where La Roja finished second behind hosts Australia, ahead of a return to the country for the World Cup later this year.
They play friendlies against Norway and China in Ibiza in April, as they step up their preparations for the tournament, where they will hope to be among the contenders.
Tags