In Focus: Is it the Dwight time for McNeil to leave Burnley?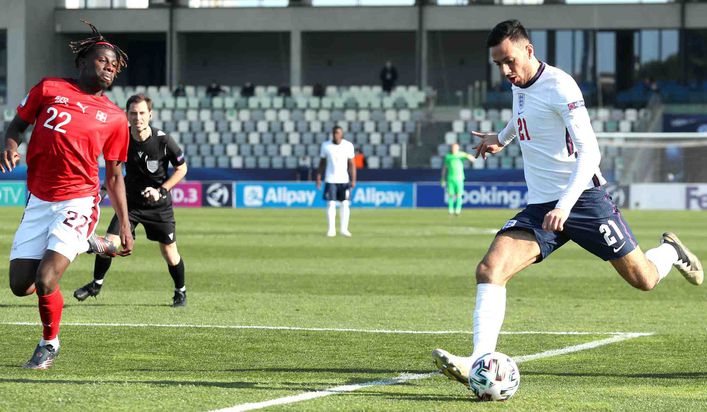 Doing the simple things right has been at the heart of Burnley's success under Sean Dyche — but in England Under-21s ace Dwight McNeil, the Clarets have unearthed their very own maverick.
Having established himself as the first name on Dyche's team sheet at Turf Moor, the winger grabbed the headlines earlier this month when he powered home a long-range effort in the 2-1 win at Everton.
McNeil's fine form was rewarded with a spot in Aidy Boothroyd's England squad for the European Under-21 Championship — and it should come as no surprise that talk of a possible summer move is gathering pace.
Ahead of England's crunch clash with Portugal this evening, when McNeil is expected to keep his starting spot following the 1-0 defeat to Switzerland, we take a closer look at the youngster's rapid rise to prominence and consider what his future may hold.
One of their own
Clubs such as Burnley struggle to compete financially with the top-flight's leading lights, so nurturing their own young talent becomes a necessity.
McNeil was released from Manchester United's academy system at the age of 14, with the Red Devils feeling he would struggle to handle the move up to their U-16 development squad.
On the advice of his father Matty, who is coaching at Oldham after enjoying a long-spanning career as a lower-league journeyman striker, McNeil joined the youth set-up at Turf Moor.
Speaking to the Athletic last year, McNeil Snr said: "Because of his character and personality, I knew that going to play category three football would bring the best out of him.
"I could see he needed to work harder and get stuck in. But being at Manchester United, they don't want that from you — they just want technical skills."
Working closely with then-academy boss Michael Duff, who has since gone on to manage League Two Cheltenham, McNeil improved rapidly and was soon regarded as the club's most exciting prospect.
Earning Dyche's trust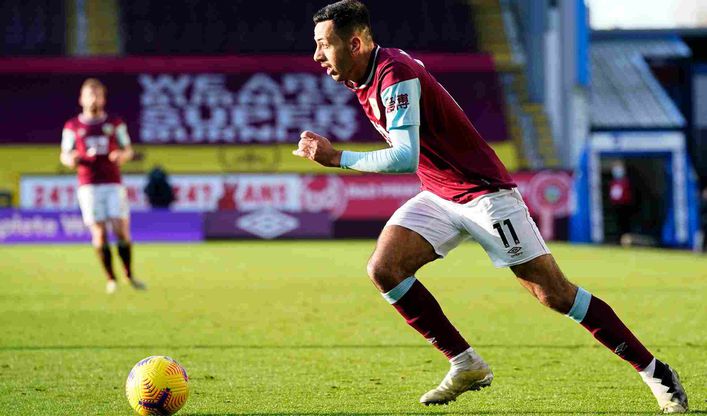 Described as a shy, reserved youngster by those who knew him best, McNeil made his first-team debut for the Clarets in May 2018 as a late substitute against Bournemouth.
It was an understated first bow but one that led to him linking up with the first-team squad at the start of the 2018-19 campaign.
Dyche was impressed enough in training to throw McNeil into early season Europa League qualifiers against both Aberdeen and Olympiacos, before rewarding him with a first league start against Manchester United.
What followed was three months out of the senior picture — but by the time he returned, he was ready to become a permanent fixture.
Since Boxing Day 2018, McNeil has featured in a staggering 85 of Burnley's 87 league outings, with the two absences coming only as a result of a groin injury last December.
Speaking after a 3-0 defeat to Chelsea in January 2020, Dyche made no secret of how highly he rated his young winger's future prospects.
Dyche, 49, said: "He has got to be one of the top talents in the country for me at the moment.
"The game is getting away from you and it is a hard day at the office but he was different class.
"You could give him the ball and he was dribbling past three or four different players and carrying it.
"I think he's got a long way to go in the game and he can forge his way to times bigger than us. He's learning quickly."
Producing the goods
Direct in his approach and blessed with excellent delivery, McNeil has proved a precious asset to Burnley in their battle for survival this term.
In a team that regularly struggles to create, the winger has completed 39 successful crosses in 2020-21 so far — ranking him inside the Premier League's top 10 ahead of the likes of Kevin De Bruyne and Bruno Fernandes.
Even when assessing that metric by minutes played rather than sheer volume, McNeil maintains his high position, showing he provides quality as well as quantity.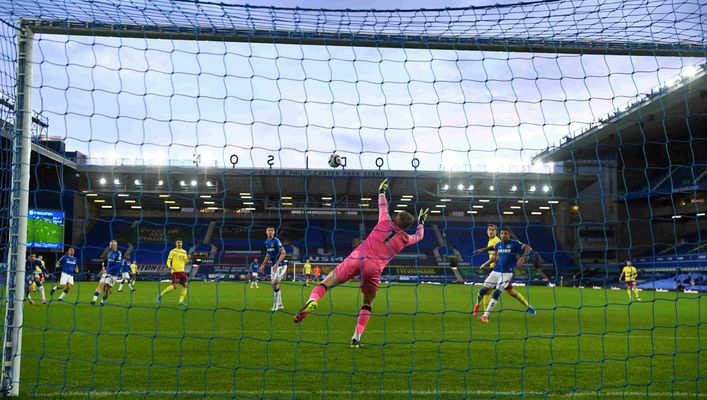 His 1.9 completed take-ons per 90 minutes also places him an encouraging 42nd in the division, alongside the likes of Harvey Barnes (1.85), James Rodriguez (1.86) and Wilfried Zaha (1.95).
Although McNeil's three direct assists this term do not particularly leap off the page, his expected assists total outweighs his actual figure for the second season running — suggesting poor finishing from team-mates is having a detrimental effect on his final numbers.
On the move?
In October 2020, McNeil extended his contract with Burnley until June 2024 with the option of a further year — meaning a sizeable bid will be required to lure him away from Lancashire.
On signing the deal, the winger expressed his delight at how his career was progressing.
He told the club's website: "I'm so happy and fortunate to have been in the team but I think I've also showed what I'm capable of, too.
"I feel like I've become more experienced and understand myself more as a person on and off the pitch — and that's been important. I just want to keep playing football."
He's got to be one of the top talents in the country for me at the moment Sean Dyche on McNeil, January 2020
While Manchester United, Arsenal and Premier League table-toppers Manchester City have been linked with a move in recent months, McNeil seems to credit his amount of game time as a key factor in his rapid development.
As a result, any club that swoops will have to not only stump up the cash but also be prepared to offer him a permanent spot in their starting line-up.
Given Burnley are closing in on safety and McNeil clearly has an excellent relationship with Dyche, there does not appear to be an urgent need to for him to depart.
Still, given his age and ability, suitors are inevitable. If the right deal is tabled for all parties, do not be surprised to see McNeil on the move at the end of the season.
Tags