Pochettino eyes Champions League contenders for next project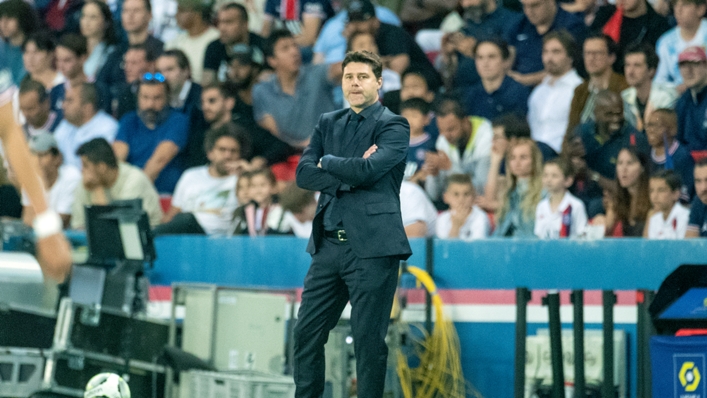 Mauricio Pochettino wants his next coaching job to be with a club capable of winning the Champions League after his experience of working with Kylian Mbappe, Lionel Messi and Neymar at Paris Saint-Germain.
Pochettino departed PSG in July, having won the Ligue 1 title last season having failed to recover their title bid the previous year.
The former Tottenham boss paid the price for another lacklustre campaign in Europe, however, with his star-studded squad eliminated by Real Madrid across a dramatic last-16 encounter.
Pochettino has been out of work since despite offers, and he has now outlined exactly what he is looking for in a new project.
"Talking about projects in football is very difficult," he reflected. "There are [a] few lucky ones who can be involved in a project in the medium or long term.
"[But] there is more and more demand and less patience in the clubs. The main objective is to win and at the same time create a structure that gives you a livelihood to maintain it.
"After being at a club with Mbappe, Messi, Neymar, it is normal that I would seek to maintain that level. A club that gives the chance to aim for the biggest, like winning the Champions League [would be ideal]."
On countryman Messi, who is likely to have his final shot at winning a World Cup with Argentina at Qatar 2022 later this month, Pochettino feels his narrative helps La Albiceleste sit among the favourites.
"You always have to count on Argentina," he added."[But there is also] Brazil, [and] I would include England, France, Spain and Germany.
"Argentina is more favoured than four years ago, especially having won the Copa America. When you have Messi, and everyone understands they have to play for him, dreams can come true."
Success for Messi would see him follow Diego Maradona – another of the sport's all-time greats – in leading Argentina to glory.
Pochettino would not be drawn into any discussion around how the two compare as players, as he added: "For me, that debate never existed.
"They are the best in their respective contexts. How do we measure it?
"According to results? If he won the World Cup? Ballon d'Or? Both are in the same place, and it is in the first position."
Tags