Pep privileged to be within touching distance of Treble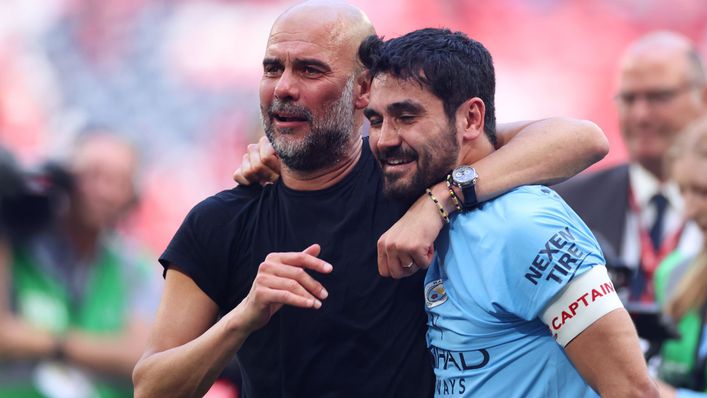 Manchester City boss Pep Guardiola is relishing the chance to make football history in next weekend's Champions League final.
Guardiola saw his Citizens down local rivals Manchester United 2-1 at Wembley yesterday to add an FA Cup triumph to their recent Premier League win.
Now, they can become only the second English side ever to win a perfect Treble by overcoming Inter Milan in Istanbul on Saturday evening.
United achieved the feat in 1999 but may soon be emulated by their noisy neighbours, with 52-year-old Guardiola urging his stars to refocus after another impressive victory in the capital.
Speaking after yesterday's win, he explained: "What a privilege. We are one game away.
"For me, it's incredible and remarkable to be in two finals of the Champions League and one semi-final [in the last three years].
"That is incredible. But at the end, we have to win it. I know this.
"We give more and more credit to what we have done in these many years. So far, we have done many, many good things.
"But I said to the players: 'You have to put the pressure on yourself'. To be recognised for something good, you have to win Europe."
Special win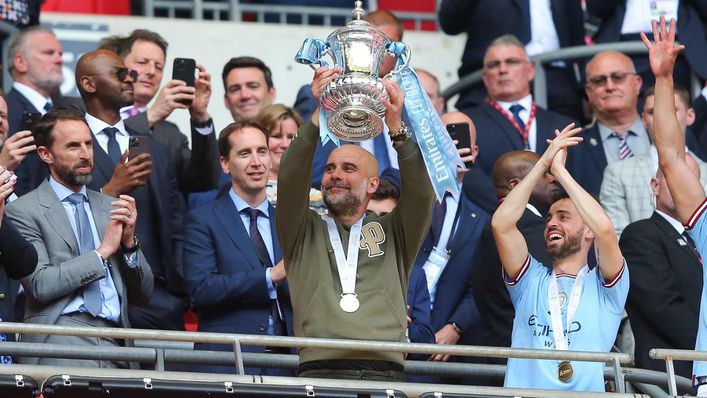 Remarkably, yesterday was only the second time Guardiola has lifted the FA Cup trophy aloft.
The Catalonian coach led his side to victory in 2019 but confessed that beating the Red Devils gave him more satisfaction.
He said: "I like this competition, the FA Cup.
"We arrive many times in semi-finals and we won it years ago against Watford, but to win today is more special.
"The atmosphere was fantastic, such a lovely day and it finished perfect for us.
"The FA Cup is so nice. I remember in Spain and Germany, thinking this is a special competition.
"We now have one more to go and we feel it that we are in a position we probably will never be again."
Ilkay Gundogan's two strikes, including the quickest goal in FA Cup final history after 12 seconds, were enough to beat Bruno Fernandes' penalty in front of a crowd of 83,179.
Tags