Panarin propels Rangers over Penguins in Game 7 OT as Flames make second round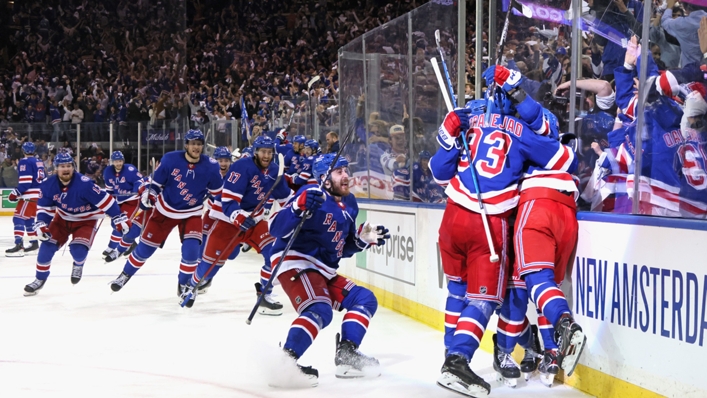 Star winger Artemi Panarin proved the difference in Game 7 for the New York Rangers, with his goal in overtime clinching a 4-3 win and the series on Sunday.
Overtime seemed fitting for what has been such a tight series, and the 30-year-old Russian put the Rangers up in rare circumstances, shooting through a wall of Penguins players in a power-play to score.
It was the third-straight come-from-behind victory in the series for New York, who tied the game with 5:45 left in regulation via Mika Zibanejad.
Rangers coach Gerard Gallant felt the conditions did not suit Panarin but he had the requisite skill to save his side when it mattered most.
"He's the guy, when it gets to overtime, I said to myself that he was going to score," Gallant said after the win. "If we get the winning goal, it's going to be him. Sure enough, he makes a great play.
"You know what? Honestly, the ice wasn't great tonight. The puck was bouncing and it affects his game more than the other guys. People get frustrated at times. I think we saw a little of that.
"I just thought he wasn't having his best night. He tried hard, he competed and got some pucks out. He usually makes a lot of plays and tonight it just wasn't there, but you just get a feeling with a guy like him that he can do that for you. And that's what he does."
The Penguins were bolstered by the return of Sidney Crosby after he missed Game 6 with an upper-body injury, caused by a hit from Jacob Trouba. The visitors equalised on a power-play following a penalty for high-sticking from Trouba and though they hit the lead, could not manage to see the series out.
In Sunday's other result, Johnny Gaudreau's goal in overtime secured the series for the Calgary Flames against the Dallas Stars, moving to the second round with a 3-2 win.