One To Watch: Wonderkid Kuol has Socceroos fans bouncing
Mitchell Fretton
LiveScore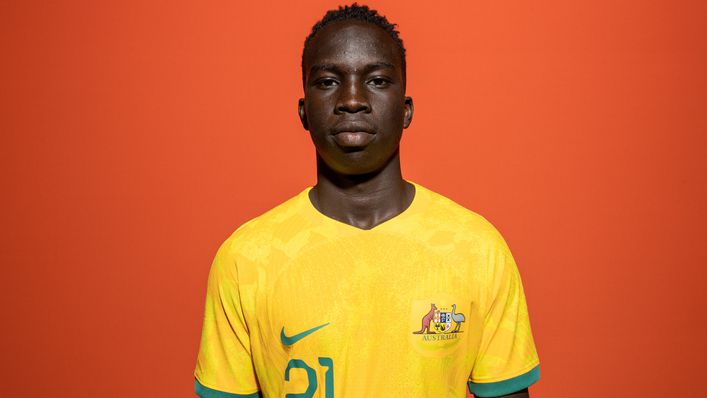 Garang Kuol is set to join Newcastle in January 2023 on a contract that will see him become one of Australia's highest-paid players.
The 18-year-old is yet to start a professional game but has scored twice from the bench in four appearances for A-League outfit Central Coast Mariners.
Before he heads to Tyneside, he will have the honour of linking up with the Australian national team in what will be the youngster's first World Cup.
A talented forward, Kuol is undoubtedly one to watch as the Aussies look to progress from the group stages for only the second time.
Ahead of their opener against France on Tuesday, we take a look at the potential future star in more detail.
Breakthrough prospect
The Mariners secured a fifth-place finish in the A-League last season and a handful of their 12 victories were down to the impact of Kuol from the bench.
At 5ft 9in, the attacking prospect is constantly champing at the bit to get minutes on the pitch and scored his maiden goal just five minutes into his debut back in April.
The Central Coast side secured a place in the play-off finals courtesy of the youngster but were unable to convert their form into silverware, losing out in the first round.
Kuol is being portrayed as one of the most exciting and naturally talented players produced by Australian football in years, and for good reason.
His positional awareness and freedom in the final third are being demonstrated at an incredibly high level for a product bred Down Under.
In the 2021-22 campaign, he was recognised as one of A-League's most successful dribbles and was putting up impressive numbers for someone playing limited minutes.
Easing expectations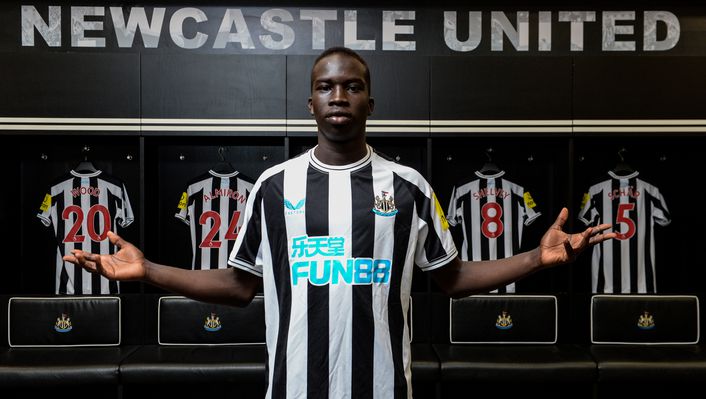 Kuol exists in a pool of exciting up-and-coming talent and his spot in Australia's World Cup squad will give him the perfect opportunity to showcase his talent.
No one person has been able to see his full potential due to a lack of playing time, but he could be set to feature on a more regular basis for his country.
Expectations may be high, but historically there has not been a wave of world-class talent to have emerged from the Oceania region.
Daniel Arzani is an example of a player who broke out in Australia but never lived up to the hype — he spent four seasons out on loan from Manchester City before returning to the A-League.
Kuol will also have to head on loan upon joining the Premier League side but Eddie Howe will be hopeful that he can develop at an accelerated rate and have an impact in England sooner rather than later.
Although the roles of both Arzani and Kuol are very different, the expectation from Newcastle fans must be sensible as he is not guaranteed to be the next Lionel Messi.
Further development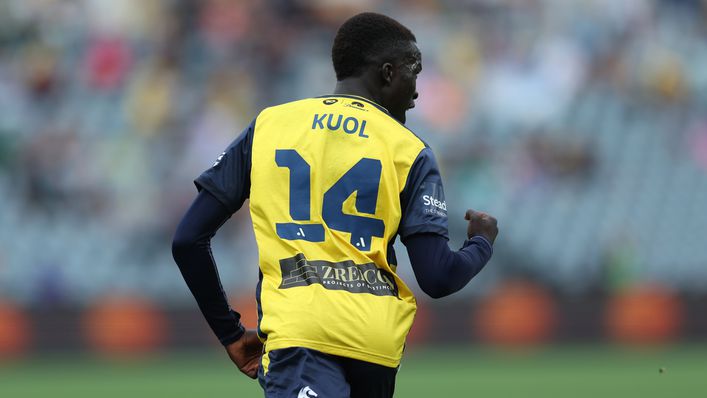 Kuol will not qualify for a work permit when he arrives in England and will head out on loan in Europe immediately.
Several clubs are said to be keen on bringing the Australian international in on a short-term loan but the Magpies will need to be selective and choose a team that will give the youngster a fair chance in the first team.
Kuol is explosive and thrives in an attacking side, meaning his development may be hindered if he were to join a club that play defensive football.
Tight angles and high-pressure situations are where the 18-year-old thrives as he demonstrated in the Mariners' 3-2 loss to Macarthur on Sunday.
His brace in the final game before the World Cup break was not enough to earn his side the victory, but it did highlight his excellent instinct and situational awareness.
He is a wildcard from a somewhat unknown region of football, but with a transfer fee of just over £300,000, the mega-rich Magpies are not taking much of a gamble.
Making an impression
Such has been the stratospheric rise of Kuol, compliments about the youthful forward have been surfacing almost daily.
One person who has been impressed with the one-cap international is former Manchester United striker Dwight Yorke, who has heaped praise on the Mariner.
He said: "I first came across him in the All-Star game against Barcelona and in terms of his football intelligence I thought 'wow', and obviously he was sensational in that game when he came off the bench.
"I thought nothing of him until I actually saw him close up and his rise has been notable, and he's been tremendous to that point.
"I'm not sure how Graham Arnold will use him in his squad, but he's magical, yesterday we found out in no uncertain terms that he's a special talent."
Kuol has lived up to expectations so far, but with a long career ahead of him, he still has a lot to prove if he is going to succeed at the top level.
Tags