On The Spot with Neil Hodgson: BT Sport pundit on retiring icon Rossi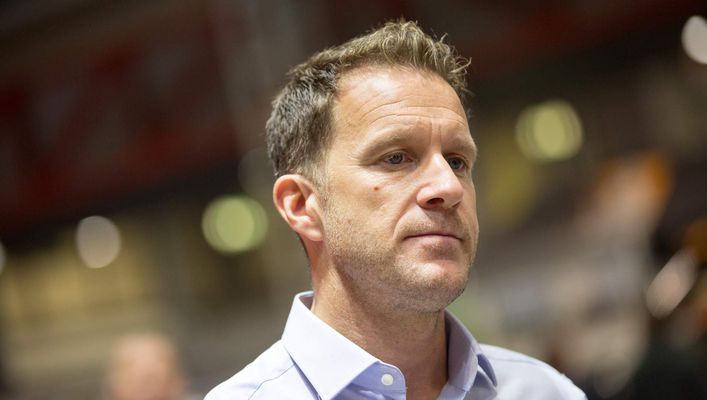 BT Sport's MotoGP pundit and former Superbike World Championship winner Neil Hodgson speaks exclusively to LiveScore ahead of Valentino Rossi's farewell race in the sport.
Neil, great to speak to you. We have to start with the legendary Valentino Rossi, who calls time on a glittering 25-year career this weekend in Valencia. This will be an emotional occasion for fans of the sport, surely?
Honestly, I can't emphasise how big a moment this is without sounding all cheesy and cliche. The word legend is used so frequently these days. People have even called me a legend in the past and I've just had to laugh! But nobody has done what Valentino Rossi has done in MotoGP, ever.
Even across sport as a whole, there are very few who can say they have had the same kind of impact in their field. Not just what he has achieved on the track but also his profile and personality. Talk about putting MotoGP on the map!
I've known him since day one and I know him now — he hasn't changed a bit. He's still that same Italian lad, full of charisma who just loves motorcycle racing to his core.
Rossi is a nine-time world champion with seven of those championships coming in premier class. His success has made MotoGP what it is today. Do you consider him the greatest of all time in his sphere?
Absolutely, yes. His records are very close to Giacomo Agostini's and, although Agostini has more titles and more race wins, it was a very different situation in those days.
He was rocking up in three races on one weekend across the different classes — and the machinery was nowhere near as competitive back then either.
Agostini was winning races by a lap, whereas now we have the whole field separated by seconds. To do what Rossi has done in his era makes him the GOAT for me, no question.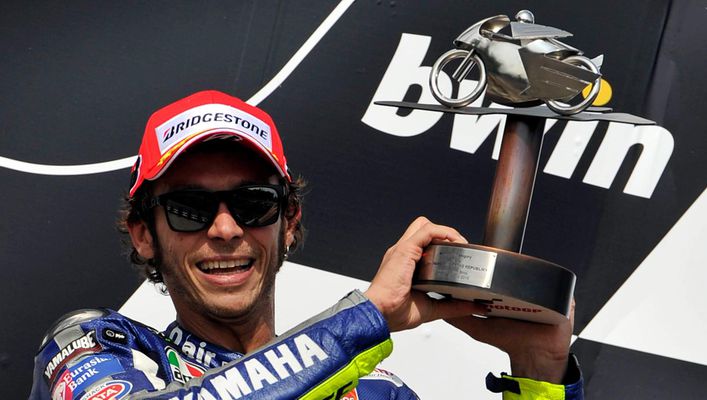 What do you think have been the key elements to Rossi's success and longevity — how has he been able to stay at the top of his sport for so long?
That is something I've thought about for a long time. I think the most important thing of all is just his sheer love for MotoGP.
Most riders will have elements of the sport that they don't like — they may find the travelling a chore or speaking to the press a chore. With Valentino, it's all a pleasure. Even if he gets asked a rubbish question, he'll answer it with a smile on his face!
I also believe that his immense natural ability meant he didn't have to work as hard as most in his early years. That has helped him avoid burnout in the later years of his career.
Do you have a favourite personal memory from Rossi's time on the track that stands out above the rest?
It's a testament to how brilliant his career has been that you struggle to nail down specific moments. Personally, I have fond memories of his early years, which I think many people forget about. When he was racing in 125s and 250s, he was so aggressive it was scary!
Those who used to race in close combat with him would say it was like he had eyes in the back of his head. Every move you would try against him, he had it covered. He was in a class of his own — a complete one-off.
Looking back at this season, it has been a real changing of the guard with 22-year-old Frenchman Fabio Quartararo taking his first title in style. How impressed have you been with Fabio?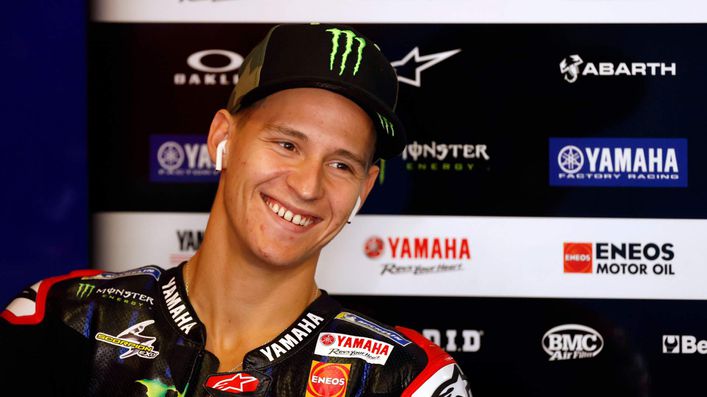 He has been incredible. Moving into the factory team this season, he had picked up a bit of a choker reputation having led the 2020 championship with six or seven races to go before pretty much falling apart. People were questioning if Fabio had what it takes to go and win a title.
This year though, he hasn't been on the best bike but he's been absolutely sensational. If you look at the results, other riders on the Yamahas have been battling for last while he's been up at the front. He's a very worthy champion.
After running away with things early on, Quartararo has had to endure some late pressure from promising Italian Pecco Bagnaia. Is the 24-year-old Italian a champion-in-waiting?
Pecco has just gone from strength to strength.
If you look at his record in the smaller classes, he had a common pattern of needing a little bit of time to work things out before becoming consistently excellent. I think we are just starting to see that now in MotoGP.
His team Ducati did say that once he got that first win under his belt, they wouldn't be able to stop him — and that looks to be about right. He's had a few pole positions, three wins and he looks the real deal.
Given their similar ages, could we be seeing Quartararo and Bagnaia doing battle for many years to come?
I do — but the beauty of MotoGP at the moment is that there are so many exciting riders around.
Obviously, Marc Marquez will hope to be back in contention next season. Then you look at some of the rookies' performances this year, such as Enea Bastianini and Jorge Martin. To be at the level they are reaching this early in their career bodes so well for the future.
On Marc Marquez, the six-time champion has suffered with injury issues this last year or two and misses out this weekend. Despite those struggles, is he still the man to beat next season?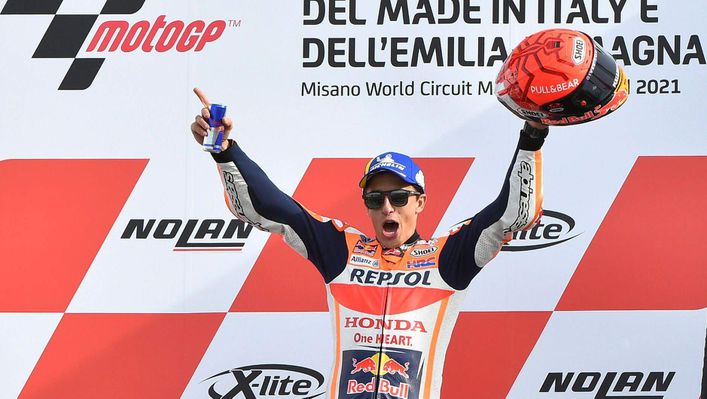 Rossi is undisputedly the GOAT, but Marquez is the fastest man on the planet. Unfortunately, his chances will all depend on if he is fit — and it is a big if.
It's painful to watch Marc have such a tough time but his win-at-all-costs mentality has always carried extreme risks. Everybody in the paddock has said that you cannot keep crashing 20 times in a season and expect it not to catch up with you.
He has the talent to go and win another five titles but it will all depend on his health — this latest issue with the blurred vision sounds very worrying and I hope he is back fighting fit very soon.
BT Sport is the home of MotoGP in the UK and will have all the action from Valentino Rossi's last ever race weekend in Valencia. Coverage starts from 8am on Friday, November 12on BT Sport 2.